---
Paul Cogan has been appointed as Chief Operating Officer (COO) of VoiceSage.  Tasked with helping build on the firm's on-going European success, Cogan's 15 years of corporate and financial experience, gained with Deloitte, Reox Holdings and Digisoft and the expertise he gained in sales leadership roles at MTN and Vodafone, will help keep the firm's growth plans on a firm financial and operational footing.
As the contact tech firm''s new COO, reporting direct to the firm's Chief Executive Officer, James J Kett, Cogan will oversee day-to-day operations, with special responsibility for establishing international partnerships. Cogan confirms he is already in advanced negotiations with three high potential international partnerships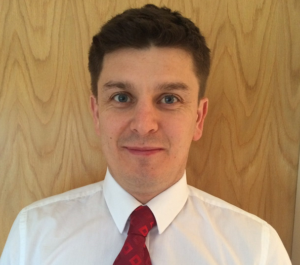 Cogan attended the Cork Institute of Technology before going on to qualify as a chartered accountant with Deloitte, will operate out of VoiceSage's Cork and Dublin offices.
VoiceSage delivers proactive customer service solutions that help companies streamline and add value to their high-volume, outbound contact activities. Blue chip customers for its solutions include Argos (Home Retail Group), Capital One, Thames Water, AXA Insurance and Shop Direct.
These and other customers rely on VoiceSage technology to help them transform credit collections, delivery and appointment confirmations, marketing campaigns and other high-volume business processes in immediate and cost-effective ways, lowering costs and improving their customer experiences.
VoiceSage's cloud-delivered messaging platform sends 2 million-plus interactions a day and is used by businesses that touch more than 75% of the UK population: over 44 million individual phones in the UK have received a VoiceSage communication at some time.
Welcoming Cogan on board, James J Kett adds, "We're delighted to have Paul on board, as he brings a wealth of experience, operationally and financially, managing strategic relationships globally.
"His skills, combined with our extensive customer communications technology stack, plus other strong recent appointments of which there are even more in the pipeline, will put VoiceSage in a very strong position as a business."
A number of key appointments
VoiceSage has also made some major hires and promotions so far in 2016 to meet its growth objectives. These include sales director Steven Robertson, who brings 20 plus years of deep industry experience to the sales role, and the internal promotion of Edward Gahan to CTO, with the latter bringing 20-plus years of technology, programming and operational management experience to that position.
---
Trending Now
You may also like