WM5G makes senior appointment to boost UK's first region-wide 5G testbed
Posted On December 9, 2019
---
A West Midlands Combined Authority (WMCA) board member has been appointed by the organisation set up to bring forward the UK's first region-wide 5G testbed.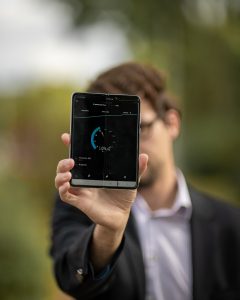 Ian Martin, the investment and commercial activities director at the WMCA, will replace Henry Kippin at West Midlands 5G (WM5G) Ltd.
Martin arrives as a board-level director with more than 25 years' experience in the real estate and investment sectors.
He is currently responsible for developing a strategy for the WMCA's capital investment programme, which is on track to deliver £8 billion worth of benefits to the region – including key projects relating to HS2, the extension of West Midlands Metro and the regeneration of Coventry city centre.
Martin is a trained town planner and qualified chartered surveyor, and was a former head at the government's housing accelerator, Homes England, was a regional director at Lloyds Bank and has also worked as an associate director at real estate firm, JLL – operating across both the UK and Hong Kong.
Martin said: "I will be eagerly contributing to several exciting initiatives, while also advising on commercial and investment activities.
"The potential of 5G is huge and the West Midlands should be proud to have been selected as one of the first testbeds by central government."
Igor Leprince, chair of the WM5G board, added: "We welcome Ian and look forward to leveraging his extensive experience.
"Throughout his career, he has dealt with substantial investment sums and is well versed in considering the commercial attractiveness of business proposals.
"Ian's know-how and proficiency in this industry will allow us to better collaborate with private and public sector businesses, which will in turn allow 5G to transform the way that people live and work over the next decade."
---
Trending Now
You may also like