Leicester technology company 3T Logistics' revenue surge
Posted On January 3, 2018
---
A Leicester-based company that specialises in developing technology for the logistics sector has reported an increase in turnover of about 50 per cent over the past four years.
3T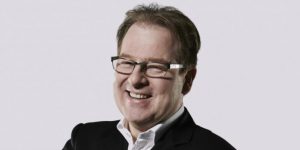 Logistics is Europe's largest independent 4PL, managing over £200 million in transport spend across Europe and the US.
Based at Grove Park in Enderby, Leicestershire, the company develops software in-house enabling organisations to optimise transport and logistics processes, including automation of a range of admin functions. It also offers operational support to help manage a range of areas more efficiently from carrier management to KPI reporting.
Chief executive Steve Twydell said: "We are delighted with the growth that the company has achieved over the past few years. We have invested heavily in premises and equipment, as well as recruiting the best people to enable us to create cutting-edge technology to revolutionise logistics across a whole range of industries."
In addition to the increased turnover, 3T opened an additional UK office in 2017 to cope with increased demand.
The growing IT team has also moved into new offices near the company's head office in Leicestershire, with the total number of employees now at almost double (90 in 2017) the 48 staff that it had at the end of 2012 – with more new appointments planned.
---
Trending Now
You may also like