International IT company moved into a new base in Warwickshire
---
Zenoss was founded in 2005 and has opened an office at the Rural Innovation Centre at Stoneleigh Park.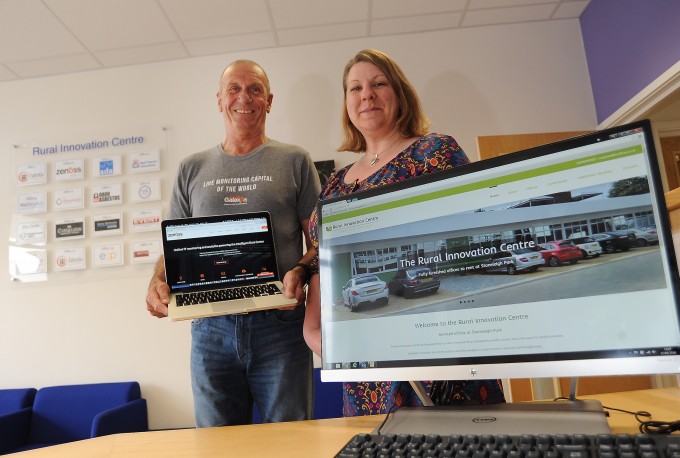 While the company's head office is based in Austin, Texas, Zenoss re-located its UK base from London to the more central location of Stoneleigh Park.
The company has in excess of 35,000 customers in more than 180 countries, with major clients in the UK including the BBC and Ladbrokes.
Vice President International Derek Brown said: "We are a venture capital backed company specialising in the monitoring of IT infrastructure.
"A lot of software is needed to run a website, and we manage the hardware, servers, networks and virtual machines that run this software for our customers.
"We are able to detect when things go wrong and provide alerts so the issue is fixed much quicker."
Speaking about the move to the Rural Innovation Centre, Derek added: "We are expanding the business internationally and have chosen Coventry as a good central location.
"We travel extensively, and the area has good travel links and is within an easy commute for all of us here.
"We liked the facilities on offer here and the idea of being based in a rural location.
"It is also very reasonably priced and offers a lot better value for money compared to the cost of renting office space in London."
The Rural Innovation Centre is part of the Warwickshire Rural Growth Network, funded by DEFRA and led by Warwickshire County Council on behalf of the Coventry and Warwickshire Local Enterprise Partnership.
The building was refurbished by LaSalle Investment Management as part of its on-going transformation of Stoneleigh Park.
Liz Burkinshaw, manager of the Rural Innovation Centre, said: "Zenoss is a well-established company with an impressive portfolio of customers.
---
Trending Now
You may also like