SAP specicialist ASCARII secures new base for further growth
Posted On November 4, 2019
---
SAP Business One specialist Ascarii has made its new home in a Grade II listed barn conversion in Redditch.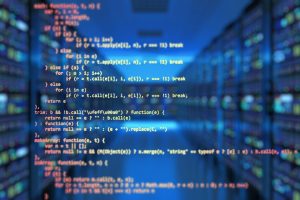 Ascarii specialises in the SAP Business One software system and its clients range from small and medium-sized firms up to multinationals such as brewing giants SABMiller and InBev, computer game developer Codemasters and technology group Panasonic.
The company has offices in the North East (Stockton on Tees) but CEO Stuart Wilson is based in the West Midlands and has been looking for a bigger base in the region for some time.
Ascarii has moved from Alcester to Redditch after finding new premises that provided character, extra space and the high-quality broadband link that is essential for its international IT business.
"We needed somewhere bigger and with a better broadband connection," said Wilson.
"But we also wanted somewhere with character, where we could create the sort of relaxed but corporate offices that would prove attractive to the highly skilled technical people that we recruit.
"The Upper Barn at the Chestnut Court business estate provides that kind of environment. It's half as big again as our previous offices and we have a design team working with us to make it a 'hot-desking' centre for our people.
"We will have up to 15 or 16 people working here at peak times, but we are already looking at some of the other units nearby for further expansion."
The offices are owned by Andrew Benson, managing director of Chestnut Court-based air conditioning and ventilation technology company Airology. Ben Truslove, joint managing director at John Truslove, secured the letting on behalf of landlord Andrew Benson of Airology. Ben Truslove secured the lease for Ascarii at £15,000 for the first year and £17,500 for years two to five.
Mr Truslove said: "Ascarii is a cutting edge business software company dealing with an international clientele. The Upper Barn provides an ideal base for them, both as a comfortable working centre for their staff and allowing them to project the right kind of image to customers around the world.
"This deal also shows that the Redditch area has the kind of high-quality premises that will attract ambitious companies looking for fresh opportunities for growth."
Solicitors Kenneth Curtis & Co acted for Ascarii in the deal.
---
Trending Now
You may also like