Birmingham-based VC firm invests £250,000 in Warwickshire's MEIF
Posted On October 2, 2018
---
A Birmingham-based venture capital firm has invested £250,000 into an electronic design and development provider in Warwickshire.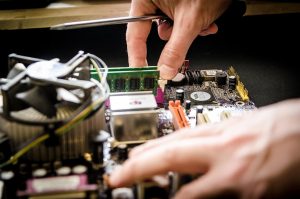 Midven has taken the stake in Assembled Electronics Solutions (AES) after it was appointed to manage the £35m equity finance portion of the Midlands Engine Investment Fund (MEIF) in the West Midlands.
The investment will give Warwickshire-based AES capacity to recruit additional technical and sales staff over the next 12 months, accelerate product development, strengthen sales processes and expand marketing activities.
Established in 2012, AES focuses on providing outsourced electronic design and development services across a wide range of industries.
Nigel Maris, managing director at AES, said: "This investment gives us a fantastic opportunity to develop and market strong internal IPR products and really progress our marketing activities.
"We're looking forward to working with Midven, who will offer strategic advice, guidance and work in partnership with us as we work towards increasing our sales in the microelectronics and electro-mechanics industry."
Surjit Kooner, director at Midven, added: "AES has fantastic potential which, with added financial support, will continue to provide and create high-quality products and expand its development services across automotive, aerospace, medical and defence industries."
Grant Peggie at the British Business Bank, added: "Electronic design is a highly-skilled industry with significant growth opportunities.
"Midven's investment in AES demonstrates the type of innovative growing companies that the Midlands Engine Investment Fund has been set up to support. We look forward to seeing the next phase of AES' business journey progress."
---
Trending Now
You may also like