Birmingham IoT firm boosts retail opportunities with new deal
---
LightwaveRF has secured a boost to its UK retail operations with a new distributor agreement.
The Internet of Things provider of the LightwaveRF platform, which enables control of domestic light, heating and power systems from a smartphone, tablet or other device, has entered an agreement with ERA Home Security.
Under the terms of the agreement ERA will become the LightwaveRF distributor into key DIY retail accounts in the UK including B&Q-owner Kingfisher and electronics retailer Maplin.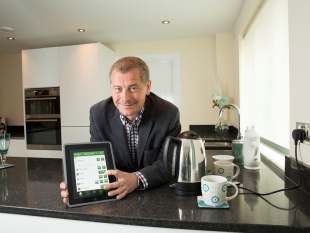 ERA, which is part of Tyman, recently acquired longstanding LightwaveRF customer Response Electronics, which will play an active role in the management of LightwaveRF's high street retailers.
LightwaveRF will also integrate the Response Electronics' wireless house alarms on to its platform as well as future ERA security systems.
ERA has the leading share of the UK window and door component market and will work with LightwaveRF to commercialise the previously announced, LightwaveRF Smart Window system.
The signing of the agreement has been sealed with initial agreed orders of approximately £250,000.
Commenting, Mike Lord, CEO of LightwaveRF, said:  "This is a significant building block in both our channels to market and technology partnerships. ERA is a large and respected company that will add significantly to the retail reach of the LightwaveRF brand. Megaman, our current distributor, will continue to focus on supplying the electrical wholesale market".
Will Butler, ERA's Marketing and Innovation Director said the agreement with LightwaveRF differentiated the ERA product offering and strengthened its own presence with OEM's, fabricators, retailers, builder's merchants, house builders and homeowners.
"The broadening of our product offer with the LightwaveRF Smart Home range supports the recent Response acquisition and will further accelerate the development of our wireless alarms, electronic access and connected home capabilities," he added.
---
Trending Now