CableCom buys Birmingham payment firm Glide
---
Birmingham-based utilities payment company Glide has been acquired by CableCom, a group specialising in broadband, TV and telephony services for the student and landlord market.
Glide had developed a service aimed at making sharing bills simple for tenants and property businesses. Glide, which was founded in 2006 by Sandeep Krishan and James Villarreal while the pair were still at university in Birmingham, is said to be the first company to offer multi-tenant billing in shared accommodation. A similar company is Billhub.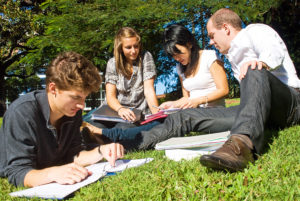 Glide now has 70 staff and is one of the London Stock Exchange's '1,000 companies to inspire Britain' and is set to post revenue of £20 million by December.
Cablecom is based in Somerset and serves more than 250,000 customers across Europe and the UK, providing internet services to high-density properties used by students.
Following the undisclosed deal, Mr Krishan will remain at Glide as a non-executive director while Mr Villarreal will join the CableCom board.
Mr Villarreal said: "This deal represents two massively complementary companies coming together to create a new way for landlords and letting agents to manage their tenants' bills.
"For Glide, having that extended reach into the student property market thanks to CableCom will reinforce us as the market leader with a truly different proposition, helping us make students lives easier and bring down admin costs for landlords and letting agents."
The deal will boost CableCom's growth by widening their service offering and footprint in the UK's rental market.
Together, the businesses will service more than 300,000 student homes and student tenants who are Glide customers will also be able to gain access to CableCom's broadband package.
Mark Burchfield, managing director of CableCom, added: "This acquisition means students can tap into a shared knowledge and expertise, making their life simple and allowing them to concentrate on the things that matter. It also allows landlords greater visibility of tenants' bills."
Cattaneo Corporate Finance, law firm Irwin Mitchell and Parisi Tax advised the Glide shareholders on the sale. Law firm Osborne Clarke and financial planning consultancy Momentum acted as advisers to CableCom.
---
Trending Now
You may also like