Codemasters enters AIM with £280 million valuation
---
Warwickshire-based Codemasters recently floated on London Stock Exchange's junior market with a valuation of £280m.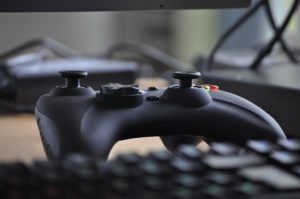 Its placing on the Alternative Investment Market netted £170m for selling shareholders while the placing of new shares will raise £15m for the company.
The placing was expected to raise around £159.9m for Reliance Big Entertainment, the company's Indian owner and an aggregate of approximately £10.1m for the executive directors and senior management of the company.
Founded in 1986, the group focuses on the development of motor racing games, such as the Colin McRae series of rally racing titles, as well as having the exclusive rights to games based on Formula One, the global supercar series.
The company says the placing will provide the group with additional working capital for its growth strategy, which includes recruiting new talent, extending the reach of its existing franchises onto more platforms, and investment in marketing to reach a wider audience of gamers.
According to its latest filing in Companies House, in the year to March 31 2017, the company made a loss of £9.9m despite growing revenues because of the investment in research and development and interest payments related to £124m in debt owed to Reliance. The group believes the IPO will make it debt free.
The group, which originally made games for the Commodore PC and Spectrum console, has around 500 full time employees and also has operations in Birmingham, Runcorn in Cheshire, and an overseas location in Kuala Lumpur, which is an art production facility.
---
Trending Now
You may also like