Games developer Playground Games snapped up by Microsoft
---
Leamington Spa-based games developer Playground Games has worked on the Forza franchise and has been acquired by technology giant Microsoft.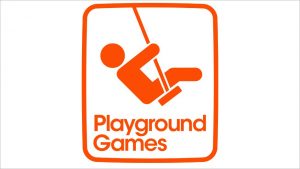 The deal with Playground Games was revealed at the annual E3 event in Los Angeles during which hardware manufacturers, software developers, and publishers present new and upcoming products and confirm recent deals.
Since Playground Games was established, the company has partnered exclusively with Turn 10 Studios and has worked on the Forza racing car franchise.
The franchise saw its biggest year yet in 2017, with more than 22 million unique fans driving throughout Forza games.
Alan Hartman, studio head of the Forza Franchise, said: "As part of this commitment to our fans, and the opportunity to leverage the amazing creative talents of the UK development community, I'm delighted to welcome our long-term partner Playground Games and their extraordinarily talented team into the Microsoft Studios family.
"Playground Games' unique, creative vision and passion, together with the power and resources of Microsoft, will see this innovative team take their talents to an all-new level. Playground Games will continue to work on Forza Horizon and they are bringing their open world expertise to an entirely new project we'll have more to share about later.
"With the close bond already established between Playground Games and Turn 10, it made sense for us to keep that connection intact.
"I will serve as the studio head for the Forza franchise, with both Playground Games and Turn 10 Studios reporting to me."
Playground Games is currently working on Forza Horizon 4.
---
Trending Now
You may also like