Double award nomination for Digital Balance
Posted On August 13, 2019
---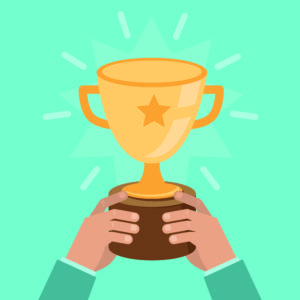 Stoke based Digital Balance develops human engagement software solutions that help organisations' manage and engage with their workforce and has been nominated for leading personnel awards.
Earlier in the year, Digital Balance was shortlisted for a Sentinel Business Award in the 'High Performing Team of the Year' category.  The company has now received two nominations at the Personnel Today Awards 2019 in recognition of their work alongside Santander. The first nomination, 'HR Supplier Partnership' recognises excellence in the supply of products and services to the HR and Learning and Development professions with maximum impact. In addition, Santander in partnership with Digital Balance have been shortlisted in the 'Excellence in HR through Technology' category.
Digital Balance currently employs 16 people and specialises in the development of software solutions that help organisations manage and engage with their workforce through a range of cloud-based products, from learning management, mentoring, skills and talent solutions, event management, appraisal systems and community sites.
Founded in 2013, the company has quickly grown a long list of high profile clients including the likes of L'Oreal, Santander, Talk Talk, Now TV and BT, along with many other well known national and international brands.
Nicky Hoyland, CCO of Digital Balance commented, "We are very proud of our work alongside Santander, to be recognised at this level is a huge achievement and is a credit to the hard work of our talented team.
When Digital Balance was founded in 2013, Santander was one of our first clients. As the company has grown, so has the range of products and services we have been able to offer, facilitating Santander to support over 25,000 active users across their platforms".
Euan Hay, Digital & Innovation Specialist at Santander added, "Working with companies outside of your organisation brings its own set of challenges; trust, ways of working and communications are at the top of the list. These factors are the foundations of a strong partnership that fosters innovation and drives meaningful change.
With Digital Balance, these have come effortlessly allowing for creativity and true disruption to take the forefront for the benefit of our end-users, as should always be the case. As with many relationships, they evolve, grow and improve, this is no different between Santander and Digital Balance. I have no doubt, with our working practices, this will continue to be the case".
---
Trending Now
You may also like