Dudley and Walsall NHS Trusts go live with digital EPR service
Posted On December 5, 2019
---
Dudley and Walsall Mental Health Partnership NHS Trust and Black Country Partnership NHS Foundation Trust have gone live with Servelec's Rio electronic patient record (EPR) systems across Children and Young People Services (CYFS) and Learning Disabilities services.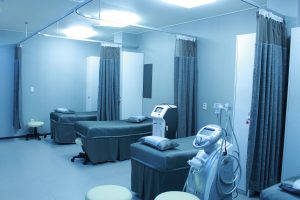 The implementation of the EPR system took approximately six months and went live across CYFS services on 28 October and in Learning Disabilities services on 4 November 2019. The system is now available to 600 staff and clinicians across both trusts, enabling the secure and seamless flow of information between them.
Mark Syrett, EPR programme director across both organisations said: "Servelec has risen to the challenge of providing a single system across both trusts and bringing our patient records together as we align our working practices and processes in this new partnership. We have already seen staff benefit from no longer having to dig through paper records and spend hours searching through legacy systems. With this improved flow of information between the trusts, patients stand to gain improved access to services and better treatment experience.
Phase two of the implementation will see the system rolled out to a further 2,000 users across older adult and child and adolescent mental health services (CAHMS) at both Trusts and is expected to be completed by spring 2020.
Rio operates across mental health, child health and community care settings. It manages both administrative and clinical processes and can be tailored to an organisation's specific needs.
Neil Laycock, managing director of Servelec Healthcare said: "We're very pleased to work with the two trusts to provide our Rio EPR solution as their partnership grows and progresses. Their vision to improve integrated care between the trusts aligns with our own aspirations to transform how healthcare data is shared. As a technology provider, we advocate openness so that patients can reap the benefits of a joined-up approach to their care, and we develop our solutions with patients at their centre, so we can help clinicians in the delivery of the best possible course of treatment. We look forward to supporting both organisations on their journey, as they make full use of Rio."
---
Trending Now
You may also like