East Midlands services firm GCI in acquisition mode raising over £60m
---
Mayfair Equity Partners has acquired a majority stake in a Lincoln-based technology group. The deal also includes the formation of a new strategic fund worth over £60 million, providing GCI with the ability to finance future strategic acquisitions.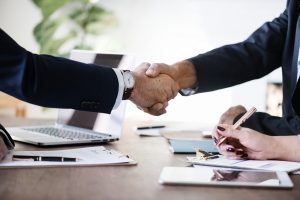 Mayfair has purchased the majority of the equity held by Chairman Wayne Martin, who will remain on the GCI board, and the full minority stake held by BGF, which has backed the business since 2012.
Over the last two years GCI has acquired Packet Media, Fusion Media Networks, Outsourcery, Freedom Communications, and Blue Chip Data Systems, taking the company's revenues to approximately £100 million. At the same time the company has returned to strong organic growth across a customer base of over 4,000 – firmly establishing the company as one of the largest converged ICT suppliers in the UK.
Adrian Thirkill, CEO of GCI, says: "We're excited to have Mayfair on board as we embark on the next phase of the company's growth. Our immediate objective is to continue to fully integrate what we have and in the coming months we will see all GCI group companies operating under one brand with common systems and processes. This will significantly enhance our service offering to customers – making it easier for them to use more of our innovative and broad range of services. Whilst there are currently no significant gaps in our portfolio, we operate in a fast-changing market and the new GBP60m fund will enable us to make strategic acquisitions over the coming months and years to add even more value to our customers.
"This is the right opportunity to thank our previous investor Gurinder Sunner from BGF who has been hugely supportive of GCI and backed us with the funds and support necessary to fuel our strong growth over the last six years. Mayfair Equity Partners has an outstanding record in supporting high growth businesses. I have worked with them in a previous role and know that their ethos of responsible investment matches ours, with a focus on building strong partnerships with exceptional management teams – they're in it for the long term – as are we."
Mark Allen, CFO of GCI, adds: "The deal with Mayfair is the right one for all parties. It rewards Wayne and BGF for their long-term support of the company but equally means that we can continue to invest in building our headcount, systems, and support for customers. The £60 million will be held purely for financing strategic acquisitions and will be spent over the longer term as this fast-moving business evolves."
Mayfair Partner, Waqqas Ahmad, says: "The ICT sector has seen impressive growth in recent years, with the UK IT services sector becoming increasingly attractive as customers dependence on suppliers increases through outsourcing mission critical systems and IT infrastructure. GCI is at the forefront of the industry, with a partnership-based ethos and customer service orientated philosophy that stands out in the market, alongside a product portfolio that is tailored to meet clients' specific needs.  We are thrilled to be working with Adrian again and have already been very impressed with what he has accomplished since joining the business in less than three years. With our support and capital, we see GCI quickly becoming one of the largest ICT suppliers in the UK."
---
Trending Now
You may also like