Mobile device specialist Pervacio moves to Birmingham hub
---
Mobile device specialist Pervacio has launched its technology hub in Birmingham which it says will better serve customers in the UK and Europe, one of its most rapidly growing markets.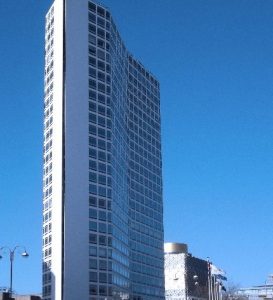 Headquartered in the US and operating in 30 countries, Pervacio specialises in containing the cost of mobile phone and electronic device supply chain management.
In moving to Birmingham from its previous base in Coventry, Pervacio says it benefits from a more central location and continued access to the Midlands technology skills base to support recruitment and help drive innovation.
Pervacio's vice president of global business development, Hussain Hussain, said: "We're doing more and more business across Europe and our investment in a bigger and better resourced regional hub in the heart of the UK is an important step.
"It will enable us to satisfy the growing demands of current clients and capitalise on new market opportunities as we continue to build our reputation as a global specialist in the end-to-end management of mobile devices."
Pervacio was assisted in the relocation by Business Birmingham, which supports companies moving into the city with property searches and visits, business intelligence, recruitment and introductions to potential commercial partners.
Engineering support, R&D and customer support services are all available from Pervacio's new office at Alpha Tower, which also provides a base for the company's software architects and is home to its global marketing team.
As part of its growth plan, Pervacio is investing in its marketing capabilities and following the appointment of a global marketing manager is now recruiting a head of product marketing to join its Birmingham-based team.
Jason Saunt, Pervacio's global marketing director, said: "Our new UK hub is an exciting development. By being better aligned to support the evolution of future technologies and with access to skilled people we look forward to improving our service for current clients and growing our operation across Europe.
"In light of the scale and speed of our expansion in recent years, I'm delighted to be building a strong marketing resource to underpin our business aims around the world."
---
Trending Now
You may also like