Edge Testing completes 500 mile charity walk for 10th anniversary
Last updated on: October 6, 2017,
Author: Editorial Team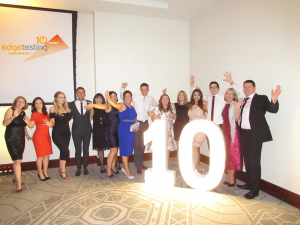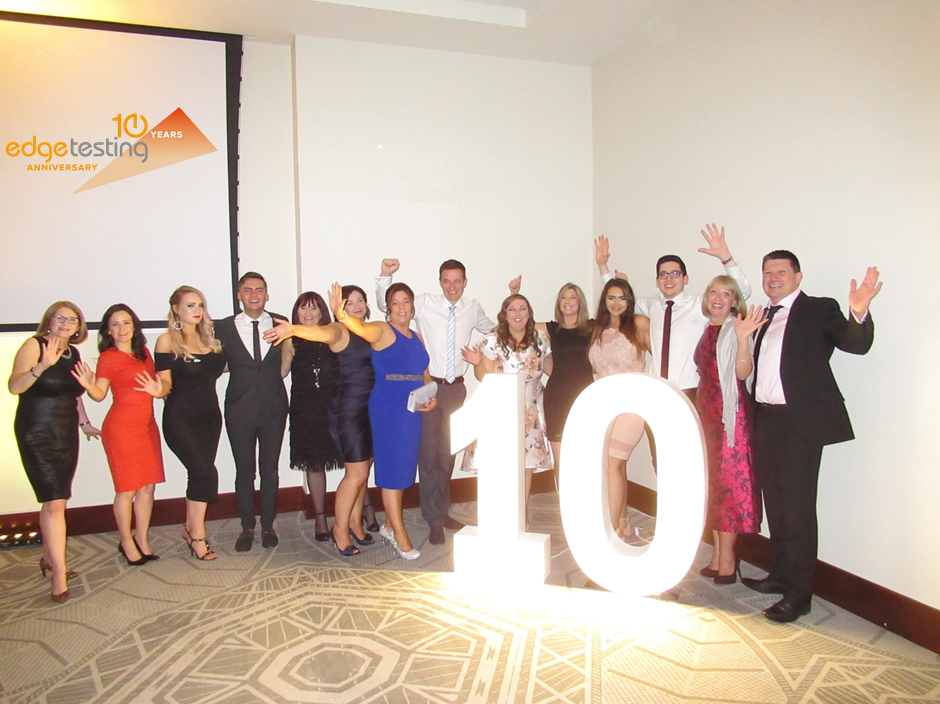 Software testing company Edge Testing Solutions celebrated a decade in business with a cheque presentation at its 10th anniversary celebrations, after completing a £5,000 fundraising initiative for nominated local and national charities, which were invited to attend the event.
10 volunteers across Edge's offices walked 500 miles from the company's Glasgow office, via its new Digital Test Hub in Birmingham, to its London premises on a treadmill, in support of the 10 charities, and Edge donated £10 for every 10 miles walked, with the proceeds split between the 10 charities.
The chosen charities that Edge donated to were: Acorns Children's Hospice Trust, Birmingham; British Heart Foundation; Cancer Research UK; NSPCC; MacMillan; St Andrew's Hospice (where Susan Chadwick, joint founder of Edge, spent her final days); Glasgow Children's Hospital Charity; Digital Xtra Fund; Brick by Brick; and Little Stars.
Brian Ferrie, CEO and Founder of Edge, concluded: "We wanted to mark our 10th anniversary as a growing testing company by adding another dimension to our fundraising efforts, while also celebrating our expansion into England; that's why walking 500 miles seemed so appropriate."
In addition to the 500 mile run, Edge employees have also been participating in other fundraising activities in support of the 10 charities, including a raffle at the company's 10th anniversary event.
Amanda Smallman, Senior Corporate & Community Fundraising Manager at Midlands-based Acorns Children's Hospice, told Edge's fundraising team: "Because of your support, grandparents can access bereavement counselling after the loss of a grandchild and after having watched their own child go through the worst of times. Siblings can let off steam in a safe environment, secure in the knowledge that the people they are with understand exactly what it's like living with a very poorly brother or sister. And our children can play in a multi sensory room or enjoy arts and crafts. And at the end of their life, we will care for them and we will support their families for as long as they need us. Thank you."