EE switches on 5G network in the Black Country
Posted On November 21, 2019
---
EE has switched on 5G in the Black Country allowing users in Wolverhampton, Walsall, West Bromwich, and Dudley to receive the latest mobile network technology.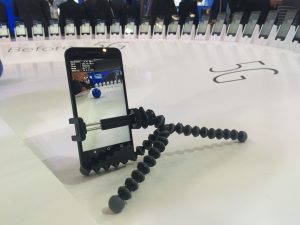 EE was the first to launch 5G in the UK when six cities – London, Edinburgh, Cardiff, Belfast, Birmingham and Manchester – were switched on in May 2019, and has since then it has been building its network.
Marc Allera, CEO of BT's consumer division, said: "Switching on 5G in more places is helping us deliver the best mobile experience to our customers, keeping them connected to the things that matter most. RootMetrics' early 5G testing shows that we are a long way ahead in terms of 5G performance, and our engineers are continuing to build new sites every day, on our journey to keeping our customers connected 100% of the time."
Wendy Sycamore, BT Group regional lead for the Midlands, said: "It's great to see the Black Country amongst the first locations in the UK to welcome 5G. The new technology will enable a faster, more reliable mobile connection for both consumers and businesses in the area and is set to play a pivotal role in our lives."
Ninder Johal, board member of the Black Country LEP, said: "The arrival of 5G across the Black Country offers the latest technology and high-speed connectivity to many across the region, which will further foster innovation and partnerships.
"We are hopeful that 5G will bring in a new era where everyone and everything is better connected. We believe 5G presents a number of opportunities to local businesses, students and local residents – allowing them to access the internet at much faster speeds, and enabling more innovation in our key employment sectors across the Black Country, including automotive, high value manufacturing, healthcare, and construction."
5G is billed to deliver a much faster and more reliable internet connection to your smartphone, allowing you to download apps, games, movies and music in a flash.
The speed should be far superior to what you get with 4G, although it will be dependent on a number of factors, including how close you are to a 5G mast.
---
Trending Now
You may also like