Evtec rescues Arlington Automotive's Coventry plant
Posted On January 27, 2021
---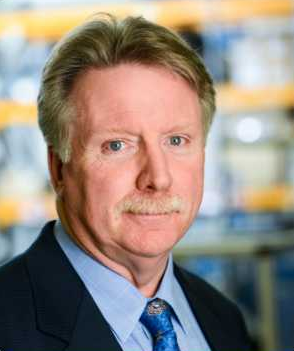 Evtec Automotive has acquired Coventry car parts manufacturer Arlington Automotive for an undisclosed eight-figure sum, leading to the rehiring of previous employees, including disabled workers.
The plant is back in business after its previous owners Arlington Industries Group went into administration in May 2020.
As part of the rescue, the new Evtec Automotive plant on Torrington Avenue, Coventry will continue to make car parts for many of the major players in the UK automotive sector, with a strong focus on supporting the burgeoning electric vehicle (EV) sector.
The automotive firm has long employed disabled workers. Originally it was part of Remploy, a scheme formerly sponsored by the Department of Work and Pensions to provide on-going sustainable employment for disabled people.
Evtec Chairperson David Roberts is behind the acquisition which was completed this week. His long history with the plant dates back to 2013. He was approached in 2020 by regional car manufacturers to buy the plant out of bankruptcy, and form the new company Evtec Automotive Ltd.
The Evtec team, under Managing Director Kevin Hubbard, has been working hard on filling the plant's orderbooks while the deal was under negotiation, and has reached its pre-coronavirus monthly sales of £7 million, and is on target to rescue approximately 200 jobs by end of March 2021, with 35% being given to disabled workers.
From its 80,000 sq ft plant, Evtec Automotive will continue to supply parts to the automotive industry, including OEMs, Tier One suppliers and the Aftermarket. Clients are auto manufacturers Jaguar Land Rover (JLR), Ford and Nissan, and also Aston Martin, Lotus, Levc, Mclaren, David Brown Automotive, Little Car Company and Tevva Motors.
Electric vehicles (EV) will be fundamental to the company's success. As the demand for EVs grows, so does the requirement for various assemblies that cover battery, cooling wiring and hydraulic systems, which are widely used in hybrid and electric vehicles.
David Roberts comments: "The Coventry plant's rebirth, in 2021, under the Evtec Automotive brand, represents its next natural evolution as it becomes an essential service to OEMs in the UK and Europe for complex assemblies in electrical and cooling systems.
"Re-building on its key ethos of practising disability in the workplace, combined with high ethical and social standards, the business is positioning itself as a key Tier One supplier to the rapidly growing EV sector. With JLR and Ford as major customers and wonderful supporters, the business has an ambitious growth plan as demand for electric vehicles grows. Employing more disadvantaged people combined with a commercial profit and being part of making our planet a greener place for our children, it can't get any better."
David Roberts sits on a number of company boards and has plans to replicate the model of employing disabled workers across other existing sites and companies.
---
Trending Now
You may also like