Five hot West Midlands tech startups to watch
Posted On February 25, 2020
---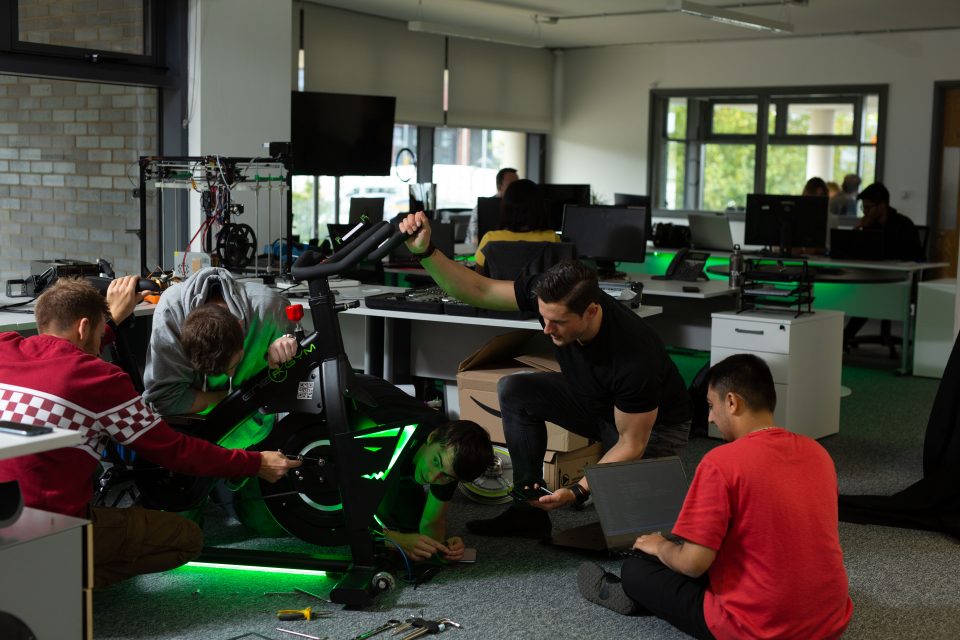 The technology sector in the Midlands is booming, and the startup sector is bustling with companies delivering services and products to deal with the growth in demand for big data, robotics, AI, mobility, cleantech, the Internet of Things and cybersecurity.
In this list, we have pulled together some of the hottest startups who are building solutions for a wide range of industries and are all harnassing the skills and infrastructure within the West Midlands region.

Located at Innovation Birmingham – part of Bruntwood Scitech and the UK's largest digital campus – Energym uses patented technology to capture and convert energy used from gym equipment into clean, green, renewable power. Current forecasts anticipate that Energym's low-carbon tech system could see one gym power seven houses for 24 hours.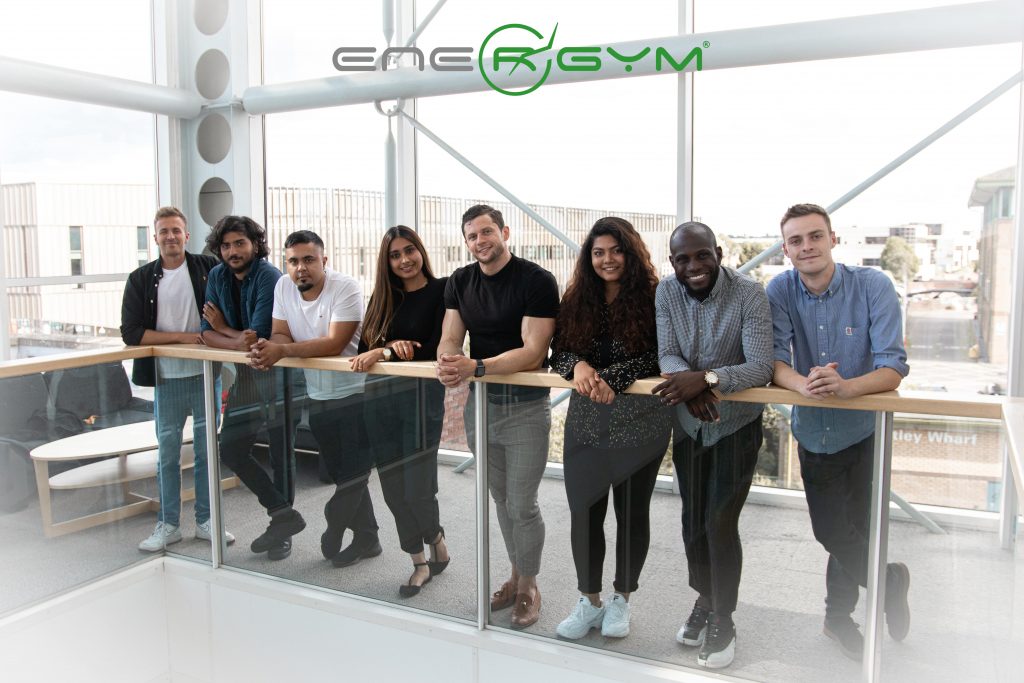 Founded in 2018 by Birmingham-born entrepreneur Will Flint, Energym was accepted onto Gymshark and Innovation Birmingham's #LiftYourBusiness programme – a partnership aimed at helping up and coming digital technology companies in the West Midlands to grow.
Businesses on the programme receive regular support and guidance from Gymshark – which was a Birmingham start-up itself back in the day – as well as access to co-working and flexible space.

Energym has grown dramatically since its inception, and is about to commence its series A funding round for high-growth scaling. The company is attracting attention from national gym chains, seeing them secure their first five contracts.

Hausbots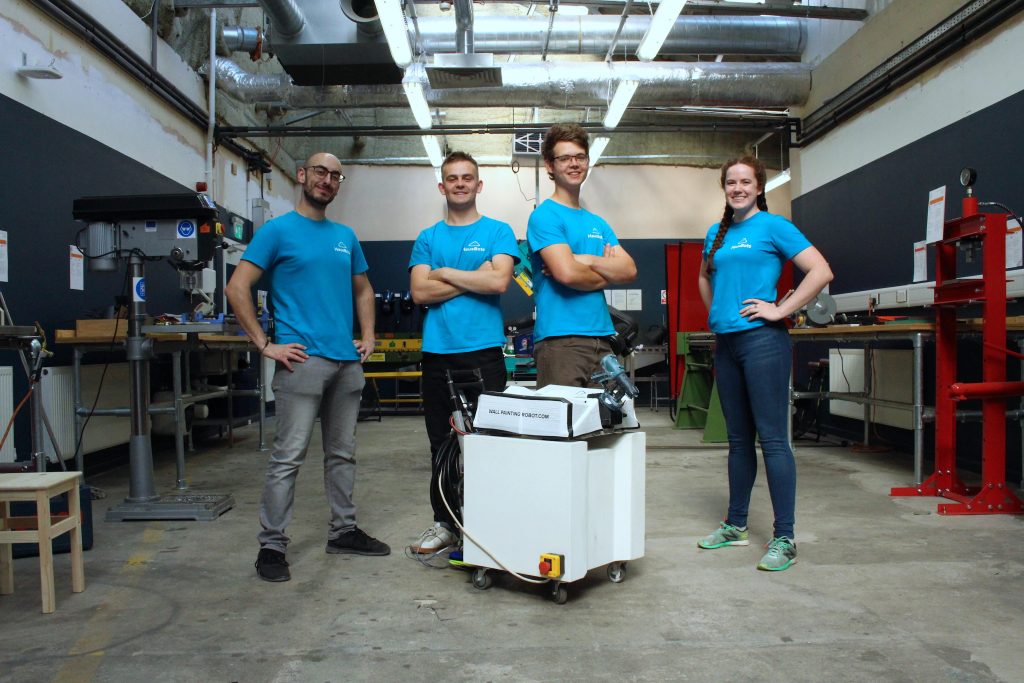 Started by two school friends Harry and Jack in a garage, Hausbots is the ultimate start-up story. Committed to improving productivity and performance in the painting industry, the two founders are on a mission to make painting faster, smarter and safer through the invention of a new wall painting robot.

Now with its own office at The Custard Factory, Birmingham – the former home of Bird's Custard – Hausbots is developing a robot that can scale exterior walls that are difficult or dangerous to access. The robot can assess wall surfaces through a live monitoring camera feed to determine the best course of treatment.

Hausbots is one of many start-ups backed by Birmingham City University's STEAMhouse. A new centre for collaborative innovation, STEAMhouse brings together the analytical approaches of Science, Technology, Engineering and Maths with the creativity of the Arts to help aspiring entrepreneurs, inventors and craftspeople bring exciting new ideas and products to life.

APARI

Revolutionising the accounting industry, APARI has developed fully automated software that allows self-employed professionals and landlords to complete and submit their digital tax-returns without having to rely on an accountant.

Targeting independent professionals with no accounting expertise, the software can calculate balance sheets, profit and loss, corporation tax and personal tax through housing and processing real-time simple financial data.

Headquartered in Rugby, Warwickshire, APARI was founded by Sudesh Sud – a former KPMG employee with fifteen years' experience in the contracting and freelancing market for 12 different companies, delivering multi-million-pound projects in financial and risk software.

APARI has been supported by Innovation Birmingham's Entrepreneurs for the Future (e4f) incubator. Since established, e4f has helped create over 200 new technology companies, contributing to over £18 million raised in funding and creating over 400 new jobs.

Conigital Group

Conigital is a deep tech AI start-up with a mission to democratise AI technologies.

Based at Innovation Birmingham, the company is developing a driverless vehicle platform for any vehicle type, named ConOPTIUM. In 2018, Conigital secured funding from Innovate UK towards delivering the solution.

Conigital have also developed a range of other inclusive and accessible solutions, including a virtual concierge (called Gemma similar to KIT from the popular Knight Rider series), a patented 4D tactile map for blind and partially sighted users, a Mobility as a Service app, as well as a fleet management system facilitating the coordination and the telematic health of autonomous vehicles.
Its most recent innovation, ConOPTIUM, is an AI platform for decision-making being used across multiple industries. Providing companies with unlimited data in near real-time, the platform enables businesses to make data-driven decisions in a streamlined way.
Nourished
Nourished is transforming the personal nutrition market. Using patented 3D printing technology, the company produces tailored vitamin stacks, which are delivered to customers via a monthly subscription service.
The patented 3D printing technology behind Nourished is the result of 18 months of research and development by CFO Melissa Snover and CTO Martyn Catchpole. Considered as experts in the food tech industry, they have used fused deposition modelling and seven print heads to create an industrial 3D printer capable of making a monthly supply of personalised supplements in just minutes. The machines utilise the normal X, Y and Z axis with the addition of a four-rotation axis, together with an innovative plug and play cartridge retraction system.
"The consumer market in Birmingham is extremely diverse. There's a melting pot of cultures and demographics, which makes it a great place to test new ideas," Snover commented.
"Within 10 miles of Birmingham alone there are fantastic universities (Aston University, University of Birmingham and Birmingham City University) which all have 3D-printing programmes. We wanted to be close to the experts so we could create the best, most innovative product possible."
---
Trending Now
You may also like