How IT solutions providers are helping secure Christmas
Posted On November 12, 2021
---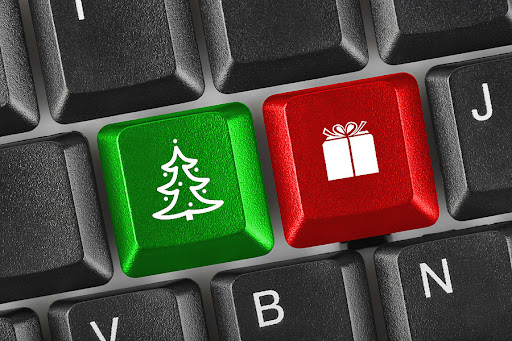 Christmas seems to be hanging in the balance if news headlines are anything to go by. However, all is not lost. Here we explore how technology and IT services firms are working hard to combat supply chain issues, provide security to protect vital businesses, ensure better visibility of goods and processes, and a merry Christmas.
Protection against hackers with 24/7 security
Cyber security services are protecting businesses, especially retailers and distributors, at their busiest time of the year. IT infrastructure is protected from hackers through technologies and services such as next-gen anti-virus, 2FA, patch management, penetration testing, staff awareness training and Cyber Essentials certifications.
Using a cyber security provider, such as CyberGuard Technologies, that offers round the clock monitoring for security threats, often via a Security Operations Centre (SOC), delivers peace-of-mind that an organisation's security is in good hands, and when the time comes, will give IT managers a deserved break at Christmas. 
Cloud-based systems enable businesses to work more efficiently, productively and flexibly. In addition, data can be kept securely in the cloud, rather than being vulnerable on local devices. Cloud computing can also provide data encryption across networks, while enabling authenticated access for authorised users. All this means businesses using reputable suppliers of cloud-based technology are far less likely to suffer hacks, meaning orders in the run up to Christmas are less likely to be disrupted.
Protecting the Big Six cyber security areas
Securing a supply chain effectively can be difficult. According to the National Cyber Security Centre, very few UK businesses have set minimum security standards for their suppliers. This is where an accredited managed security services provider (MSSP) can help to protect the Big Six – these are the primary business areas for protection – supply chain, customers, staff, reputation, intellectual property (IP), and finally profitability.
The cost of the required security tools, the effort required for user awareness training, the complexity of understanding and implementing risk-based threat modelling, and the almost impossible task of finding and affording staff able to implement and run the systems makes it very difficult.
An MSSP will provide expert staff and detailed knowledge of the best security products and security policies. They understand the threat of ransomware and supply chains, and the requirements of regulatory compliance. A good MSSP will quickly understand the business priorities of your firm, and through risk analysis ensure that your security posture both defends and promotes your business.
Ensuring availability of Christmas best sellers
Currently, we're in a perfect storm, with challenges left, right and centre putting significant pressure on supply chains and logistics. These have resulted in various shortages such as petrol, microchips, building materials including timber and cement, carbon dioxide, cars, fresh milk, fresh meat and – heaven forbid – Christmas turkeys!
Against this background, businesses are opening up as many routes to market as possible. With a resilient supply chain strategy in place, robust software systems are necessary to support a multi-channel sales strategy. ERP (enterprise resource planning) software and systems are critical to ensuring stock levels are maintained and products are available across both offline and online platforms, whether an ecommerce website or third-party platforms, such as eBay or Amazon.
When selling across multiple channels, every stakeholder in the supply chain needs to work together. IT firms are recommending ERP, such as Profit4, to drive business efficiency by integrating previously siloed departments – such as purchasing, inventory and sales and marketing – and enabling direct pricing input from suppliers, so reducing eroded margins and keeping customers happy with current price information and availability.
In times of shortage, every item of stock needs to be accounted for. Again, ERP software helps businesses gain accurate visibility of stock levels across the whole supply chain. This in turn helps anticipate any potential shortages and enables back up plans to be put into operation.
Keeping the lights on with backup and recovery
While novel technologies are helping to provide seamless, efficient, fast and accurate delivery services, one network outage or ransomware attack can take down a whole plant, warehouse, or retailer. At a critical time of year when every second of downtime affects the bottom line, IT providers can help to put in place a disaster recovery (DR) plan. A set of protocols to enable recovery from a disaster, a plan takes into account physical catastrophes, such as storms or fires, and also considers digital disasters.
Cloud recovery offers a scalable approach, where employees are able to access all mission-critical data, operating systems, IT applications and their settings, plus email as normal from any internet connected device efficiently and securely. Businesses need constant access to their data, so with this in mind, IT providers, such as OGL Computer, can offer hourly backups to units and daily backups off-site, to offer reassurances your data is easily accessible.
Enabling remote working
As the way we work becomes more complex and coronavirus case numbers remain high, IT is enabling employees to work securely and effectively away from the office. During the festive season staff who are isolating but still able to work can do so. Software and consultancy available from IT services firms such as hosted desktop, Microsoft Azure, M365 means that productivity and efficiency is improved, as is quality of life.
In the busiest of times, remote working provides a number of business benefits, not least being able to recruit from different parts of the country. For those struggling to find the best talent locally, employees can be based further afield. Here, IT providers can advise on investing savings in downsized office spaces on top quality work at home equipment.
This advice represents the basics that every company should undertake this festive season. Whether implemented through an internal IT team or via the services of an IT services provider, implementing security, supply chain resilience, back up and remote working policies and technologies will de-risk any projects, ensure that hackers don't attack, systems stay up, and stock gets to buyers as quickly as possible.
---
Trending Now
You may also like