Ideagen "ahead of market expectations" for 10th year in a row
---
UK-based global software firm, Ideagen, expects to be marginally ahead of market expectations when it releases its full year results later this year.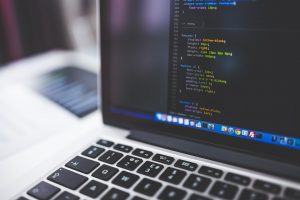 The Nottingham-headquartered, AIMS listed, technology firm provided an update to the London Stock Exchange on its performance during a pre-close trading update on Tuesday and expects to report a 29% rise in revenues to approximately £46.7 million FY2019 when it releases its results in July, up from £36.1 million FY 2018.
This will mark the company's tenth successive year of revenue growth and Ben Dorks, Ideagen's Chief Executive Officer, said: "We are pleased to report that the Group has continued to perform well in delivering another year of quality earnings growth underpinned by strong cash generation. The Group is successfully transitioning to a SaaS business model whilst ensuring that we continue to grow revenues both organically and through acquisitions.
"Our growing base of recurring revenues and a strong pipeline of business opportunities from new logos and our growing customer base provides the Board with confidence for the current year and beyond."
Ideagen confirmed that trading had once again been robust across all of its key verticals, with the Group delivering organic revenue growth of approximately eight per cent. It also reported that it had generated a substantial increase in recurring revenues as its transition to a Software as a Service (SaaS) model continued.
Three acquisitions in the year – Medforce Technologies Inc and InspectionXpert in 2018 and Scannell Solutions Ltd in January this year – coupled by an increase in SaaS bookings, helped Ideagen to raise its Annual Recurring Revenue (ARR) figures to £36.4million FY 2019, a rise of 44%  from £25.3million in FY 2018.
The positive trading update follows on from the company's announcement that it plans to launch several 'Centre of Excellence' functions globally as it looks to strengthen its position in the multi-billion dollar GRC software market.
The project will see two new offices being launched, in Kuala Lumpur, Malaysia, and in Raleigh, North Carolina, to accompany Ideagen's UK headquarters in Nottingham and its second premises in East Kilbride, near Glasgow.
---
Trending Now
You may also like