Ideagen signs deal providing software to global packaging firm
Posted On December 29, 2017
---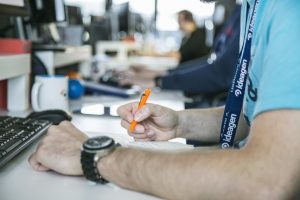 Nottinghamshire-headquartered Ideagen has signed a deal to provide its software to global packaging business, Multi Packaging Solutions, which has its UK headquarters in Nottingham, in support of MPS aiming to standardise its quality management processes across each of its 70 global sites.
MPS is a part of the US-based WestRock Company and has contracts with brands including Nike, Bentley, Paramount and L'Oréal. In the initial phase of the project with Ideagen, MPS will use Ideagen's Q-Pulse across its healthcare packaging operations in North America and Europe.
The second phase will extend MPS' use of the software across global branded packaging operations in several locations, across China.
Denise Loughlin, Vice President of Quality, Europe at MPS, said: "The project with Ideagen will reinforce MPS's position as a truly global supply chain partner for its customers. One of the fundamental objectives of this project is to become a truly global supply chain partner for our customers. Our investment in Q-Pulse's global operating system provides our customers with further reassurance that our quality systems and processes are consistent throughout the world.
"This investment, complementing other existing quality related systems such as barcode or blank code readers on finishing equipment, will add an extra layer of security. This technology reinforces our continued commitment to product quality. Q-Pulse will offer a fully integrated, scalable, one-stop-shop for global quality management."
MPS, which employs about 1,800 people, also makes products for the Belvedere Vodka, Lindt, Ferrero Rochier, Nestle, Maybelline brands, while Ideagen, which also has offices in the EU, the US, Middle East and south east Asia, has more than 3,000 clients globally, including BAE Systems, Emirates, Shell and the European Central Bank.
---
Trending Now
You may also like