International Women's Day interview with Sharon Hamilton, MD of Edge Testing
---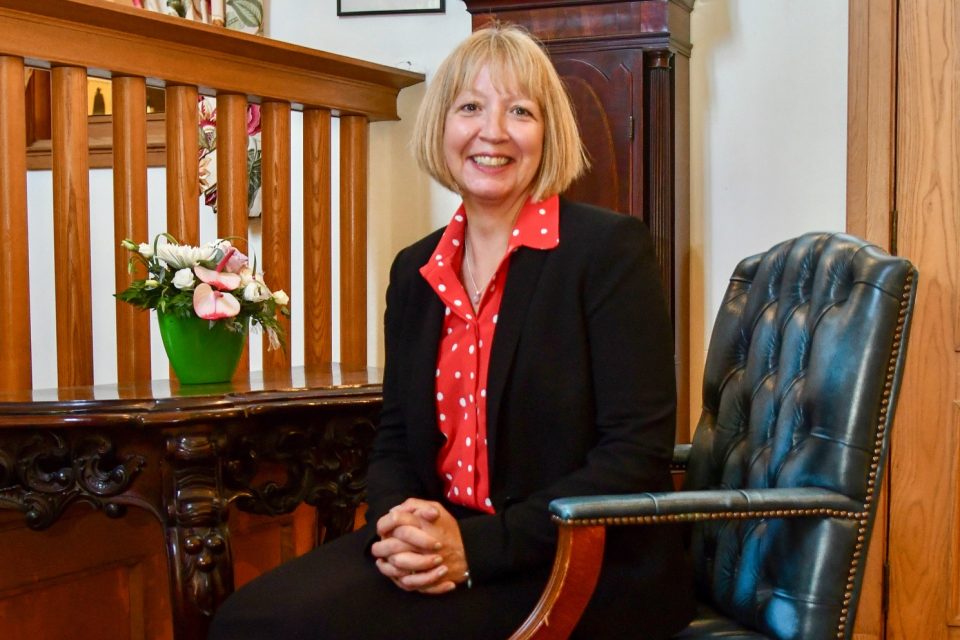 As part of our International Women's Day coverage, we spoke to some inspiring women in the technology sector, including Edge Testing Solutions MD, Sharon Hamilton. We learn about her journey to becoming the MD of the fastest-growing independent software testing company in the UK, which has offices in Birmingham, Manchester and near Glasgow, and her company's efforts to increase the excitement around software testing as a career.
After graduating in Business Studies in London, Sharon moved into software testing. As a hands-on practitioner of testing, Sharon has performed all roles from test analyst to senior test programme manager. Having previously worked for the founders of Edge Testing, Sharon joined the company in 2011 initially performing Service Delivery but quickly moving into Operation Management before joining the Senior Management Team in 2013. After running the business day to day for a few years, Sharon was appointed the Managing Director of the company, which has offices in Great Charles Street Queensway, Birmingham, in April 2018.
For International Women's Day, we asked Sharon her views on women in the tech field and here's what she had to say:
Do you also think that more women need encouragement to take up a career in IT and what can be done about this?
There should be no difference between males or females taking up a career in IT, however sadly there are still fewer women in our industry. Woman and girls need to be encouraged and educated that there are diverse roles in IT and we also need to ensure they have strong role models that they can identify with. The whole industry needs to bear responsibility and present the job opportunities as gender neutral.
How do you think the issue of gender diversity is developing in the Midlands tech sector?
In my career, I've been very fortunate that I've never really felt held back because of my gender. I believe I have been fortunate in that I have been judged on my abilities, not my gender. Earlier in my career, I can remember being the only female in the room. Sometimes that still happens, which is surprising. That's not the environment we're in at Edge Testing, which is great.
We need to tackle gender diversity on many levels. Edge nor I can solve this issue on our own. I can do what I can at Edge Testing, but I think working with education, for me, is the key thing. I recognise how children are brought up massively impacts what they think they can achieve and what they think they can be good at.
By the end of school, pupils often have decided what they can achieve. I think it's really important that Edge Testing continues not to have any bias with regards to male or female. Bringing businesses into schools and showing them different IT careers is so important. Schools need to be teaching boys and girls that they are equally capable. This needs to be solved in multiple channels with multiple activities.
IT is way behind being 50/50 gender balance. At Edge we are working hard in this space. Within management we are gender balanced. We are engaging with schools, colleges and universities to be part of the education of all genders to help with the current imbalance.
A lot of people in the workforce have children and that really does have an impact. Men and women need to be treated the same in terms of having childcare responsibilities, and general parenting responsibilities. Men come into me with childcare issues and I don't treat them any differently. I don't assume that, if they've got a partner, that the mother should automatically be responsible for childcare. This change in processes and beliefs will help making the work place an equal place for men and women. Shared parental leave is also key.
And you have your own training academy. Could you tell us about that?
We've been running a training programme. Edge Academy, for the growth of our own company for seven years now. We started with four people out of our Glasgow office and extended to have cohorts in Birmingham and Manchester. Since January 2020 Edge's Academy is SQA Certificated, which has further enhanced, and independently verified, the quality of the programme. Using our Academy internally has been instrumental in the growth of Edge, as well as recruiting people with more experience. When we move to a new region like the Midlands we start with an Academy intake.
Increasingly our customers were interested in hiring more of our junior staff who were recognised for their high level of skills, knowledge and adaptability. We therefore established the 'Edge Academy as a Service', where we recruit on behalf of our customers. A client will approach us, as experts in this field, for support in growing their own testers. We will jointly recruit to ensure that the cultural fit is correct, and individuals remain Edge Testing employees for a year. At this point they can transfer over to the customer assuming the customer still has the budget and the desire, and the individual is happy to transfer over.
At the start of this year we relaunched that Academy as a Service and we've already recruited for seven customers so we know the demand is out there.
What does the future hold for Edge Testing?
We're hoping for continued organic growth. We're now part of the digital testing division within the Eurofins Group. They run a federated business model and the strategy is for us to continue our organic growth projections.
We're also aware that the types of testing were doing are slightly changing. Automation is becoming much more 'everyday' and embedded into business rather than stand-alone. Five years ago, manual and automated testing would be separate. They're now merging into one service. With open source tools, testing is becoming more accessible and customers expect both automated and manual testing as part of a complete solution.
We are looking to find more talented individuals to develop into rounded testers, and help grow our services. And, obviously, security is on the tip of everybody's tongues, and with our Cybersecurity Division, we will be able to help more clients ensure their software, infrastructure and apps are secure.
---
Trending Now
You may also like