Leeds' Tracsis acquires Coventry-based event traffic specialist
Last updated on: January 17, 2019,
Author: Editorial Team
Leeds-headquartered transport software business Tracsis has acquired a Coventry-based event traffic planning specialist in a deal that could be worth more than £2.5m.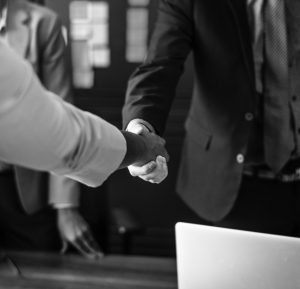 Cash & Traffic Management, founded in 1998, provides event traffic planning, admission control, and other event-related services. It employs 20 permanent staff, all of whom will remain with the business following its acquisition.
CTM generated revenue of £5.5m in the financial year ending 28 February 2018, with a normalised profit before tax of £350,000. It had net assets of £800,000.
The acquisition consideration comprises an initial cash payment of £1.3m and the issue of 26,334 new ordinary shares in Tracsis to a value of £150,000, along with an additional payment of about £450,000 to reflect the net current asset position of the business. An additional consideration of up to £750,000 is payable subject to CTM achieving financial targets in the two years post-acquisition.
The acquisition follows the announcement yesterday (16 January) that Tracsis had snapped-up Dublin-headquartered Compass Informatics in a deal worth up to €6m (£5.3m).
John McArthur, chief executive of Tracsis, said: "We are delighted to come together with CTM which is a well-established business working in a related area to our SEP operation that has been very successful for Tracsis. CTM has an excellent client list, great customer retention and there are strong synergies with our existing Traffic & Data Services Division. We welcome the CTM team to the Tracsis Group and look forward to growing the combined business in future."
Steve Russell-Yarde, managing director of CTM, added: "I am extremely pleased that CTM has joined the Tracsis Group. The company is now in a perfect place to build from the current position, develop its service provision, and utilise the wider group experience to provide innovative solutions to clients going forward."