Leicester's CloudCall raises £3.5 million on LSE
Posted On October 18, 2017
---
Leicester headquartered CloudCall, the AIM listed computer telephony integration company, has raised approximately £3.5 million before expenses, through placing 2,457,774 new Ordinary Shares on the London Stock Exchange at 143.5 pence each.
In addition, the Company has conditionally raised approximately £2.2 million, before expenses, by way of a placing of 1,505,226 new Ordinary Shares at 143.5 pence each subject to receipt of advanced assurance from HMRC and to the passing of Resolutions at the General Meeting.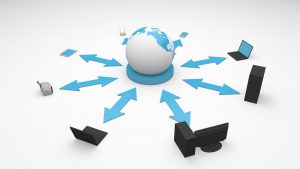 The computer telephony integration company say the funds will be used to maximise the market opportunity of Microsoft Dynamics as a CRM partner, to support the group's partnership with Bullhorn, accelerate the roll out of its software and speed up the development and implementation of improvements to the CloudCall platform.
Non-executive chairman Peter Simmonds says: "We are delighted with such strong support from existing shareholders and welcome new shareholders onto the register.
"This support further validates our strategy of the last 18 months to focus on sizable CRM sales opportunities.
"These additional funds will enable us to capitalise on a number of near term sales opportunities without distracting our existing sales from Bullhorn.
"We firmly believe cultivating strong relationships with leading CRM partners will further accelerate the adoption of our solution, as demonstrated by our highly successful relationship with Bullhorn.
"We look forward to updating the market on our progress as we continue to deploy our solutions across new customers and partners."
The transaction was oversubscribed and the Placing Price represents a 5.3% discount to the Company's closing price of 151.5 pence on 16th October 2017.
In September, the company revealed that its losses had narrowed and there had been a surge in its revenue over the first six months of the year.
---
Trending Now
You may also like