New international contract wins for Forensic Pathways
---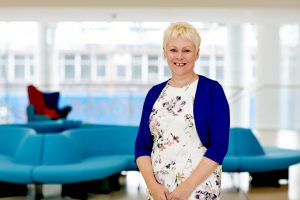 Cyber security business Forensic Pathways has secured new contracts in South Africa and Latin America with support from the Department for International Trade (DIT).
Forensic Pathways develops forensic software, products and services for clients in law enforcement, security services, and legal and financial sectors. The company also provides due diligence, fraud investigation, cyber security services, and dark web monitoring and investigation services to its corporate and private sector clients.
It has been working with DIT since 2003 to help capitalise on international demand for sophisticated, British-made forensic software, products and services.
The business has already established a presence in overseas markets including France, America, Canada, Zambia and South Africa.
Chief executive and founder Deb Leary said: "Forensics is a small but global market, meaning that exporting is fundamental to what we do.
"When branching out to new regions such as Latin America, we have been able to get in touch with DIT representatives in the area who have helped us establish a clear exporting strategy and in some instances introduced us to buyers.
"Throughout our exporting journey, DIT has given us the information and guidance to export confidently and avoid any costly errors. If we can do it with support from DIT, so can other businesses in the Midlands."
Ian Harrison, director of exports, The Midlands, Department for International Trade, said:
"Forensic Pathways quickly recognised that there was strong international demand for its software, products and services and by working with our advisers, was able to establish an exporting strategy across a growing number of countries.
"Businesses looking to export shouldn't hesitate to contact one of our many teams located across the West Midlands.
"Our advisers can offer a whole range of exporting support to help businesses capitalize on the many international opportunities that are out there."
---
Trending Now
You may also like