NoBlue receives the NetSuite 5-Star Partner Award
---
NoBlue, a specialist in developing and implementing tailored cloud-based IT solutions for businesses, has received the Oracle NetSuite 5-Star Partner Award for the third year in a row.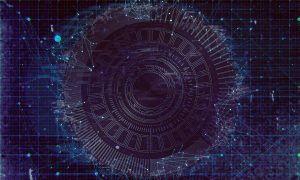 The award acknowledges members of the NetSuite Solution Provider Program that continue to deepen their commitment to NetSuite customers through strategic expertise that enables organisations to achieve the benefits of cloud computing. NoBlue was recognised for its expertise, creativity and client service in helping NetSuite customers.
Ian Irwin, Managing Director at NoBlue, said: "For organisations of all sizes, managing key functions in the cloud increases productivity and efficiency, saving time and money, but selecting the right partner can be a daunting task. By being a member of the NetSuite Partner Program, we assure our clients we have the right expertise and technical know-how to help them grow, scale and adapt to change."
By using NoBlue, which has 19 years of experience and 10 years as a NetSuite-only practice, organisations can lower the total cost of ownership by eliminating upfront and ongoing IT expenditure, receive automatic product upgrades and deliver first-class customer service by increasing productivity across the business.
The NetSuite Solution Provider Program provides NetSuite partners with a combination of services, ranging from program management, integration and implementation support to system selection guidance in areas such as Enterprise Resource Planning (ERP), Customer Relationship Management (CRM) and commerce, that can be quickly and easily offered to customers. Services are delivered on the core NetSuite platform to meet increasing demand for integrated cloud applications that drive business agility and deliver exceptional time to value.
"When it comes to growing your business and moving to the cloud, no two businesses are the same and that's why we tailor the NetSuite solution and integrate it according to our clients' specific requirements," added Irwin. "We are delighted to be recognised by NetSuite and look forward to continued success."
---
Trending Now
You may also like