Node4 gains CREST Certification for pen testing services
---
Node4, a cloud, data centre and communications solutions provider, is now certified as a global CREST penetration testing service provider.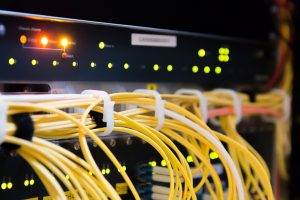 Established in 2004, Node4 is a Managed Services Provider that offers end-to-end IT infrastructure and services, technical expertise and innovation, all fully managed and flexibly deployed across the company's own infrastructure fabric.
CREST provides an internationally recognised certification for companies providing penetration testing, cyber incident response, and threat intelligence services. All CREST member companies undergo stringent assessment and rigorous professional-level examinations to demonstrate knowledge, skill and competence, giving customers confidence that the work will be carried out by qualified individuals equipped with the latest knowledge, expertise and competence to tackle vulnerabilities and techniques used by attackers.
"We are extremely proud to receive this certification from CREST," commented Steve Nice, Chief Security Technologist at Node4. "Penetration testing is the most critical component for any comprehensive IT security practice. For us, being part of the CREST community is one of the hallmarks that embodies security best practice. It's reassurance for our customers that we can protect them from even the most sophisticated cyber threats."
"Congratulations to Node4 for achieving the certification – it's not easy to go through the rigorous assessment required to become a CREST member that examines test methodologies, legal and regulatory requirements, data protection standards, logging and auditing, internal and external communications with stakeholders, as well as how test data security is maintained," commented Ian Glover, president of CREST. "We are pleased to welcome Node4 as a CREST member and recognise that the company will consistently deliver the highest professional security services standards to its customers while delivering its business and brand objectives."
Node4's headquarters are in Derby with other offices located in London, Reading, Nottingham, Leeds and Northampton.
---
Trending Now
You may also like