OGL Computer keeps Saddleback on track with streamlined backup solution
---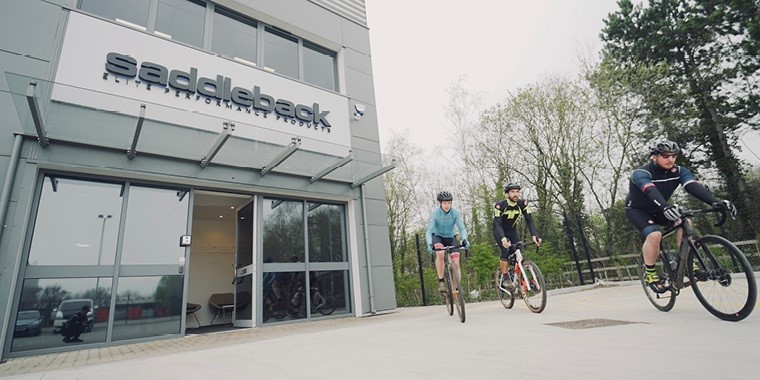 Midlands managed IT services provider OGL Computer has helped Bristol-based distributor of elite-performance road cycling and mountain biking products Saddleback to streamline its data backup technology. With the new backup system in place, the company is protecting data from disasters and cybercriminals, improving efficiency and eliminating any unnecessary downtime.
Since 2004 Saddleback has grown to a multi-million-pound company with 53 employees. It boasts a portfolio of the world's leading road cycling and mountain biking brands, and is the UK's official source of 3T, Castelli, Chris King, ENVE, HJC, Intense, Moots Cycles, Peaty's, PUSH, Sidi, Silca, Sportful, Stages, Troy Lee Designs and Wolf Tooth.
Despite the company's success, its backup solution was diverting the IT team's time away from helping to grow the business. Saddleback's IT & Operations Manager John Wager explained: "How we addressed our backup concerns was certainly counterproductive. The previous solution was managed within four different consoles and required a great deal of admin effort on a daily basis, which hindered our operations."
Saddleback turned to its Kidderminster-based technology partner of seven years, OGL Computer, who recommended and implemented Datto. A fully managed backup and recovery solution, Datto has already proven itself by not only protecting Saddleback when an entire test server failed to boot after an upgrade went wrong, but also against a malware incident. Saddleback was able to restore all data from a previous point prior to the cyber-attack, quickly and efficiently so that business continued uninterrupted.
The Datto backup solution is highly scalable and ideal for companies like Saddleback that are experiencing rapid data growth. The solution consists of one device located in Saddleback's UK headquarters that backs up all the business' data hourly during working hours. A full back up of the device is then stored in Datto's UK data centre every evening.
With the new technology in place, Saddleback's IT team can now focus on other tasks such as international e-commerce expansion and supporting employees working from home.
John continued, "since we've had Datto installed, it's allowed us to bring all our elements together into a single console. The entire operation can now be backed up or restored in one place, which also means I can create more restore points as there's no crossover time to worry about between solutions, allowing me to pinpoint exactly where I can restore our data. It also gives us greater clarity on our backed-up data than our previous recovery solution. Having an all-in-one platform has really helped minimise our downtime and keeps our operations flowing smoothly."
Using OGL Computer's technology solutions, Saddleback is aiming for continued success and growth.
John explains: "It's essential for our continued success to back up our data, but that should be the norm, regardless of the industry. Our IT and data may not be the most exciting part of the business but it's the foundation on which we all work. Our accounts, merchandising, warehouse, brand experts and creative departments all rely on our IT and data, and to lose that would be unthinkable. A robust backup solution should be paramount for every business."
OGL Computer's Enterprise Solutions Architect Steve Bennett, added: "Saddleback needed a robust and proven backup and recovery solution for a large, and soon-to-be growing volume of data. OGL Computer has implemented Datto to give them peace of mind and enable continued success. In addition to our backup solution covering all of Saddleback's assets, if the worst was to happen and a disaster occurred at Saddleback's offices, we can either power up their server onto their local device, or simply power up the server in the Datto data centre."
OGL Computer is the technology partner to over 1,200 UK businesses, including small, growing businesses as well as multi-site enterprise businesses. We are accredited by the world's leading IT and cyber security vendors, to deliver best-in-class IT, business software and cyber security solutions. We are incredibly proud of our 40-year heritage and our unique proposition whereby our three specialist divisions work closely together to deliver the complete technology package to our customers.
Find out more at: www.ogl.co.uk or call 01299 873 873 or email enquiries@ogl.co.uk
---
Trending Now
You may also like