Oxford Innovation seeks Nottingham start-ups in competition for £25K support package
Last updated on: June 29, 2016,
Author: R Sahota
Oxford Innovation is searching for 10 innovative growing Nottinghamshire businesses, with two winners set to benefit from a support package worth up to £25,000.
Managed by Oxford Innovation, the Pioneer 10 programme is being hosted across the Nottinghamshire Innovation Centres which include Mansfield i-Centre, Newark Beacon and Worksop Turbine.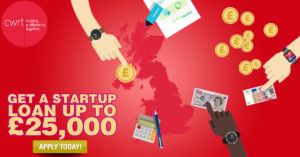 The Pioneer 10 programme also runs in other places in the UK including Dartford.
David Smith, Business Growth Director at Oxford Innovation, said: "We are looking for businesses that are innovating within their industry – they don't have to be technology-based.
"It can be anyone who seriously wants to grow their business either in or near Nottinghamshire. Online registration is now open and joining the Pioneer 10 community is simple.
"Once registered, you can access our library of online tools, but only the 10 business ideas with the most potential will go forward to receive the highly valuable one-to-one support from our experienced experts."
The 10 'Pioneers' will then be whittled down to two winners who will scoop the high-impact business support package.
The judging panel includes Paul Stuart, Head of Enterprise at East Midlands Chamber of Commerce, Peter Richardson, Chair of D2N2 Local Enterprise, Councillor Roy Allan, Nottinghamshire County Council and Steve Upcraft, Nottingham University's Lead on SME Engagement.
The £25,000 package includes:
one year of business coaching and virtual business address from Oxford Innovation
a year's membership with the East Midlands Chamber of Commerce
a digital marketing package managed for three months.
legal guidance on terms and conditions
a social media consultation
professional digital headshots for use on social media
and a HR start-up package
The programme will also include a free half-day workshop entitled 'Accounting for Success' which will take place from 9.00am – 12.30 on Tuesday, July 5 at Mansfield i-Centre. It will be delivered by James Boler, Director of JRB Accountancy Ltd. The workshop will explain everything business owners need to know regarding financial compliance and tax issues.
Pioneer 10 is open to anyone of any age and experience, providing they are either a resident, plan to start a business or currently run one in or near Nottinghamshire.