Rant & Rave announces double-digit revenue and team growth
Posted On September 6, 2017
---
Rant & Rave, the real-time customer engagement technology specialist, has announced double-digit business growth and team expansion, fuelled by a growing customer base and strategic expansion plans.
Rant & Rave provides services to half of the FTSE, including Barclays, easyJet and Sky, and has increased revenue by 40% over the past financial year. The UK team has also doubled, including significant investment in its product innovation team.
The increased revenue is attributed to higher demand for customer engagement solutions; with Rant & Rave adding brands such as Calor, Plusnet, Sky and Sage to its client roster.
Rant & Rave has strengthened its senior management team with key hires from across the customer engagement and enterprise technology sectors to support its growth plans and strategic investment in product innovation.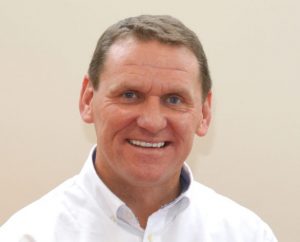 New appointments include: Chris Allen as Chief Customer Officer; Chris has spent the past four years as Vice President of Professional Services, EMEA, at Medallia.  Steven Thurlow as Chief Technology Officer; Steven brings a wealth of experience in customer engagement solutions from Verint and KANA Software.  Adam Penhale as Vice President of Sales; who brings considerable European wide sales experience from Verint and SAP.  Amanda Morris as Chief Financial Officer with 25 years' experience as a senior finance professional in the software industry.  Furthermore, Phil Evans is also celebrating his new role as Chief Revenue Officer; Phil is an experienced Raver, having been with the company for over three years. The appointments follow Kenny Bain joining as the new Chief Executive Officer in January this year.
Founder of Rant & Rave, Nigel Shanahan, says: "Rant & Rave is at the forefront of a transformation that is redefining how organisations engage with their customers, and this positive growth trajectory and significant team expansion is testament to that. This has been a milestone year for Rant & Rave with some huge successes and strategic changes that are set to shape our future direction. I am pleased to welcome the new management team and with their collective knowledge and experience, combined with the outstanding team we already have in place, I am confident this will lead us in the right direction."
Continuing a hugely successful partnership with HomeServe UK, Rant & Rave has won the contract with HomeServe USA. Its first international venture, this is a significant business win for Rant & Rave, and signals wider expansion globally.
Kenny Bain, CEO of Rant & Rave, says: "The successes of the last year have given us a platform for growth.  We have award-winning software that is second-to-none; an incredible team of Ravers; and clear goals – all of which enables us to help brands create more insight and opportunities to save, engage and grow their customers. It's a very exciting time and we have a strong strategic vision and product roadmap to chart our future direction."
---
Trending Now
You may also like