Revenue set to double but losses still expected at Lightwave RF
Posted On October 23, 2017
---
Birmingham-based technology firm, LightwaveRF, has forecast a doubling in its full year revenues – although it still expects to declare a loss.
The smart home solutions pioneer and internet of things specialist said in a trading update that revenue for the year ended September 30, 2017 is expected to be twice that of the prior year (2016: £1.44m). Gross margin is also expected to have materially increased (2016: 32.5%).
However, even after these increases, the company expects pre-tax losses to be broadly in line with those of the prior year (2016: loss of £0.84m).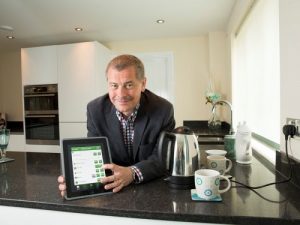 It blamed increased capital expenditure on both its Generation 2 Apple HomeKit certified product range and further product developments started during the year. Additionally, investments in revenue-generating activity as well as administrative expenses have increased.
The company's recently announced electrical wholesale distribution agreement with Deta Electrical is now being implemented, and its Generation 2 product range has been released. Distribution through Apple online and in retail stores is expected to follow shortly.
The company pioneered smart home automation with the introduction of the market's first Internet-enabled devices in 2008.  Today the company markets a complete smart home system for lighting, heating, power and security.
It operates a cloud platform and designs and manufactures an extensive range of retro fitted sockets, dimmers, relays, thermostats, heating, energy, sensing, monitoring and control devices.  These devices are operated by conventional manual control, handheld remote, smartphone and tablet based apps.  The system can also be operated using voice controlled products.
LightwaveRF expects to release its full year results in early December.
---
Trending Now
You may also like