IT security recruiter LA International excedes £225 million turnover
Posted On October 25, 2019
---
Stoke-on-Trent-headquartered LA International has exceeded turnover topped £225 million.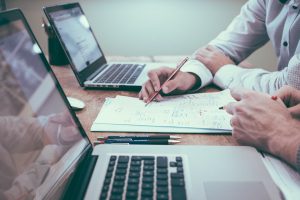 The rise was reported for the year to 30 June 2019 after posted £224.8m in the prior 12 months.
Its pre-tax profits also rose from £12.5m to £13.2m over the same period.
A statement signed off by the board said: "The directors are pleased to announce another year of profitable growth in line with the company's long-term strategic plan.
"Increased levels of trading and profitability have generated increased cash reserves which have been used to reduce short term creditors and provide increased opportunity for further investment and expenditure.
"Since the financial year-end, LA International has continued to invest in new and existing markets both in the UK and internationally to ensure continued organic growth moving forward."
LA International claims to be the largest privately-owned IT recruitment company in the UK, and is employed as a consultancy to the UK government and is also a supplier of security-cleared contract and permanent ICT resource to Whitehall and FSTE 100 companies.
The group has been operating for more than 35 years and has clients in 23 countries across the globe, operating in eight markets, including IT, engineering, defence and financial services.
In 2015, LA International received a Queen's Award for Enterprise for international trade.
---
Trending Now