South Staffordshire seeks tech and transformation leader
---
Authority recruiting for £60,000 role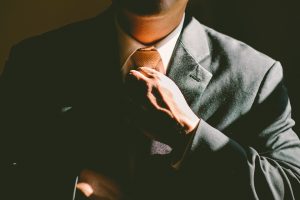 South Staffordshire Council is seeking to appoint a technology and transformation leader to help it become "an agile and digital enterprise", and is advertising a vacant position as assistant director of digital technology and business transformation.
The chosen candidate will spearhead the implementation of technologies and processes that ease South Staffordshire residents' access to services while, at the same time, make it easy for the authority's staff to deliver those same services.
The transformation programme will include reviewing existing ICT systems and creating a strategy for the future use of technology and digital services. The successful applicant will also be charged with implementing "agile working across all council services".
James Howse, corporate director at the council, said: "Ahead of us, we have an exciting change programme to deliver and this role will be at the forefront of this work. We recognise the need to deliver services in a more digital and agile way and are committed to making this happen. We also have a £10m project to transform the current council offices into a 'community hub'. This is a huge opportunity that will influence the way that we deliver services as well as being a great opportunity for an ambitious and talented individual to make their mark in this role."
---
Trending Now
You may also like