Survey – UK electronics industry and COVID-19: What's the new normal?
---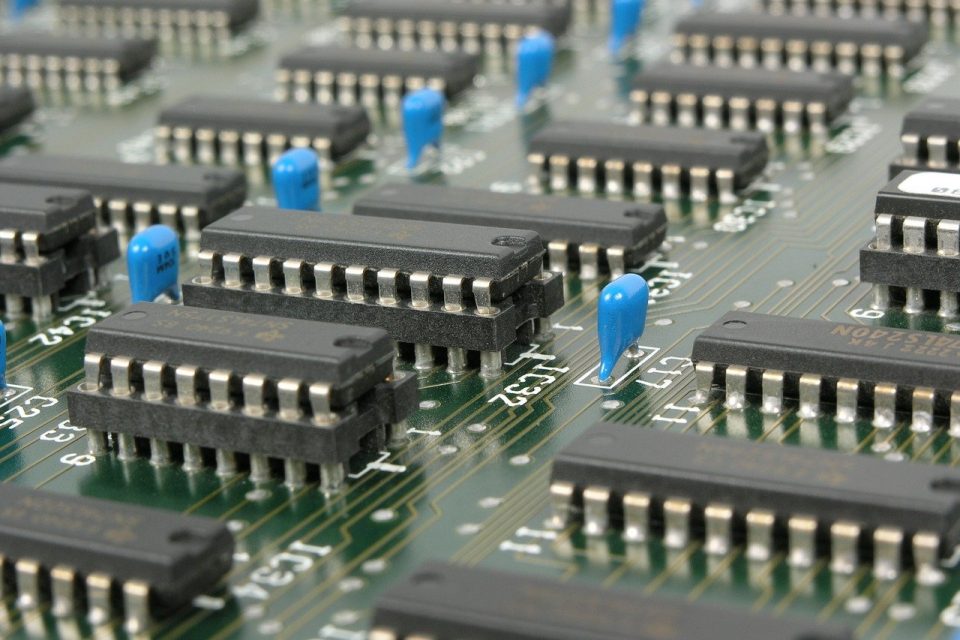 Embedded electronics design consultancy ByteSnap Design is looking to establish how electronics companies cope with the coronavirus pandemic – now and in the months ahead.
Whether it's increasing demand for remote monitoring devices or supply chain disruption, it is clear that coronavirus (COVID-19) is affecting the electronics design industry.
The impact of the pandemic will have both short-term and long-term consequences. This is likely to create a 'new normal' for the future of businesses across the sector.
The impact so far
Aside from a mass migration to remote working as employees are told to stay at home, there are many more implications of Coronavirus to the business process.
There has been significant disruption to supply chains, resulting in suspended shipments for electronics manufacturers. These delays are estimated to be at least five weeks, if not more. [1] Ripple effects will only increase as the spread of the virus continues globally, causing more countries to restrict border access and raw materials.
More specifically, it is predicted that consumer electronics will be worst hit by movement restrictions, closely followed by industrial & automotive. [2]
These trends could change the way businesses operate, with some resourcing switching to domestic suppliers. Further, the management process may favour stock being held in-house as opposed to JIT inventory, which is the supply chain management (SCM) practice of holding as limited finished products as possible.

In addition to supply chain issues, there are also instances where development projects are now being put on hold. Indeed, most businesses across the world currently appear to be falling into one of three categories, those that:
will unfortunately not survive the financial impact of the pandemic
are pausing all spending to weather the storm
are either very busy or using this time to get ahead with final product developments
COVID-19 outbreak: which industry sectors are in demand
Not all electronic product companies are suffering. Aside from the obvious working on medical devices, other businesses are also seeing an increase in demand for their products or services.
Key areas include remote monitoring electronic devices that allow companies to continue working during the lockdown. Additionally, tracking and logistics are busier than ever, and food packaging companies are barely able to keep up with increased demand.
Artificial Intelligence (AI) is another tech sector predicted to surge during the pandemic, not least by directly combating COVID-19 through medical research. In most cases, with an emphasis on reducing human interaction and social distancing, businesses will likely be turning to AI solutions for their product designs. This would help with risk management, reducing person to person contact.
What will we learn from all of this?
With the global impact of the coronavirus pandemic, there comes a pressing need to understand the effect of this crisis on various engineering industries. This is particularly the case for the electronics market.
ByteSnap Design is looking to produce a snapshot-view examining both ends of the spectrum, from the businesses busier than ever to those really taking a hit.
For many, resilience and adaptability will be key over the next year.
Have you got 3 minutes to help improve understanding of COVID-19's effects on the electronics industry?

During this challenging period, ByteSnap Design is asking for just three minutes of your time to participate in a short survey. This will help us all to better understand how COVID-19 is affecting the electronics industry.
Once the embedded electronics firm has collected the anonymous responses, they will share the results, providing you with valuable insights into how your peers are doing.
About ByteSnap Design
ByteSnap Design is a specialist in innovative embedded systems development, encompassing hardware and software design, with an international client list.
ISO 9001:2008 certified, ByteSnap Design is an NXP Gold Partner and an ARM Connected Community Partner. The team's experience ranges from low power electronic design through to BSP porting and mobile app development.
ByteSnap Design won Design Team of the Year 2019 and 'European Design Team of the Year' 2011 in the Elektra awards. The consultancy won 2016 Design Team of the Year and Consultancy of the Year in 2013 at the British Engineering Excellence Awards (BEEA). It was also 'Highly Commended' for design work on electric vehicle charging posts for the London 2012 Olympic Games at the BEEA 2012.
The consultancy also has experience of electronic circuit design, microcontroller design, Linux and embedded software development, designing hardware products from wireless sensors to ruggedized tablets with multiple software projects such as developing Android BSPs through to video processing applications. There's more to discover about ByteSnap Design at www.bytesnap.com.
---
Trending Now