Synapse securing £1.2m funding to add 20 new employees
---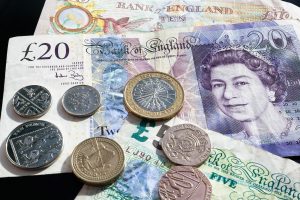 Birmingham technology start-up Synapse that re-engineers spreadsheets to meet the demands placed on financial reporting is in the process of completing a fundraising round in excess of £1.2m.
Working with two organisations to secure the funding – Shadow Foundr and Central Business Finance – Synapse was initially looking to raise £300,000 of working capital.
With the additional funding, Synapse intends to recruit 20 new employees in 2018 to take advantage of global opportunities and to invest heavily in research and development.
Brian Donnelly, chief executive and founder, said: "This fundraising round, managed by Shadow Foundr, has been four times as successful as we anticipated.
"The technology never fails to impress would-be investors and delivers a quick to deploy solution that is helping businesses to make strategic decisions, more quickly and with more accuracy."
Shadow Foundr chief commercial officer Heath Lansbury said: "Synapse is doing something totally different in the Corporate Performance Management (CPM) sector and is helping to solve the massive problems associated with corporate management reports.
"The company is exceeding all milestones due to the vision and commitment of the founders and the highly qualified and passionate team.
"This fits perfectly with Shadow Foundr's ethos, which is to give our investors the opportunity to shadow the founders and share in their success together.
"The fact that Synapse had already generated £5m in revenue was a positive sign for our investor network from the outset."
Directors Alison Bradley and Chris Brown of Central Business Finance have worked with Donnelly since its inception.
Steve Walker, chief executive at ART Business Loans, said: "With ART's support, Synapse grew from a standing start to a £1.5m turnover enterprise employing 28 staff in just over three years.
"They are exactly the kind of success story Birmingham needs, developing innovative technological solutions that help real-life businesses to compete and thrive in these challenging times. We firmly believe the company has an impressive future ahead of it."
---
Trending Now
You may also like