Tech accelerator launches in 'Cyber Valley'
---
A technology business accelerator programme has been launched in Worcestershire's 'Cyber Valley', an area that claims to be home to the highest concentration of cyber companies in the UK.
Applications for the first programme are sought from individuals and businesses across Worcester, the Midlands and the UK until August 17.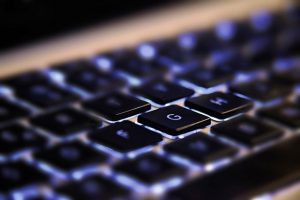 Funded by Worcestershire Local Enterprise Partnership (WLEP) and supported by local technology and cyber businesses including Titania and DeepSecure, BetaDen, the scheme will offer up to ten individuals, SMEs or scale-ups a nine-month programme of intensive support designed to build their idea and ready it for market launch, or catalyse the growth of their existing business.
As well as having their own space at the BetaDen Hub in Malvern Hills Science Park, participants will be able to access  technologists, lab spaces,  business mentors, investment coaching, proof of concept grant funding, events, workshops and commercial meetings offering routes to market.
The three-day per week programme across nine months will see BetaDen's cohort develop alongside Worcestershire's new 5G testbed project, the £4.8m trial awarded to the county by the government to explore high-tech mobile technology.
Linda Smith, founder and CEO of BetaDen, said: "The Midlands is home to more than 17,500 cyber and digital companies and is exploding with talent and potential. Our aim through BetaDen is to continue this growth journey and position Worcestershire as the UK's cyber and tech hub outside London, unlocking further trade and investment opportunities for businesses located here.
"What makes BetaDen unique in the accelerator market is its commercial focus and willingness to not only support tried and tested SMEs and scale-ups but early concepts too. We want to turn encouraging tech ideas into real, successful and fast-growing businesses. We will do this by using our powerful network of industry specialists and partners, alongside 5G innovation, to drive commercial growth. We look forward to seeing the applications and welcoming our first cohort in October."
Mark Stansfeld, chair of the Worcestershire LEP, said: "Worcestershire is challenging perceptions and growing its reputation as a tech and cyber hub.
"The launch of BetaDen is a key part of our strategy to attract, build and grow the very best tech talent and businesses. Building on the government's selection of the county for the new 5G testbed project – the £4.8m trial to explore high-tech mobile technology – Worcestershire has the momentum, expertise and industry support to be the home of the leading tech names of the future."
---
Trending Now
You may also like