Software firm Synapse aims for crowdfunding boost
Posted On October 18, 2017
---
Birmingham tech firm Synapse is aiming to create 20 new jobs by securing £300,000 in new finance via crowdfunding.
The new crowdfunding campaign has launched  with Shadow Foundr to raise the capital to help Synapse expand its team. The company is based at Innovation Birmingham Campus, and has created software which aims to help clients manage multiple spreadsheets and reports.
Founded in 2014, it has grown turnover to £5 million, with Lloyds Bank and Ikea among its client roster. It is looking to grow the team in Birmingham from 30 to 50 staff over the coming two years.
The team behind Synapse Information previously built a worldwide software company which employed more than 120 staff in Silicon Valley and was bought by US computer giant IBM.
Synapse Information has been funded to date by a number of backers including ART Business Loans.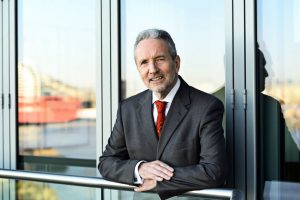 Chief executive Brian Donnelly said: "In the last three years, we have attracted some major customers and have a very healthy pipeline.
"We are fully supportive of the initiatives to champion the West Midlands and to put it back in its rightful place as the leading region of the UK. Basing the company in Birmingham is the best decision we made as it has allowed us to take advantage of all the region offers and to attract the highest calibre of staff."
Steve Walker, chief executive of ART, added: "Synapse is exactly the kind of company we need in the West Midlands.
"The team has decades of experience in software development and sales and every member demonstrates a real focus on solving the financial reporting problems so many corporates are currently experiencing.
---
Trending Now
You may also like