Tech Nation reveals the five top early-stage tech companies in the Midlands
Posted On December 7, 2020
---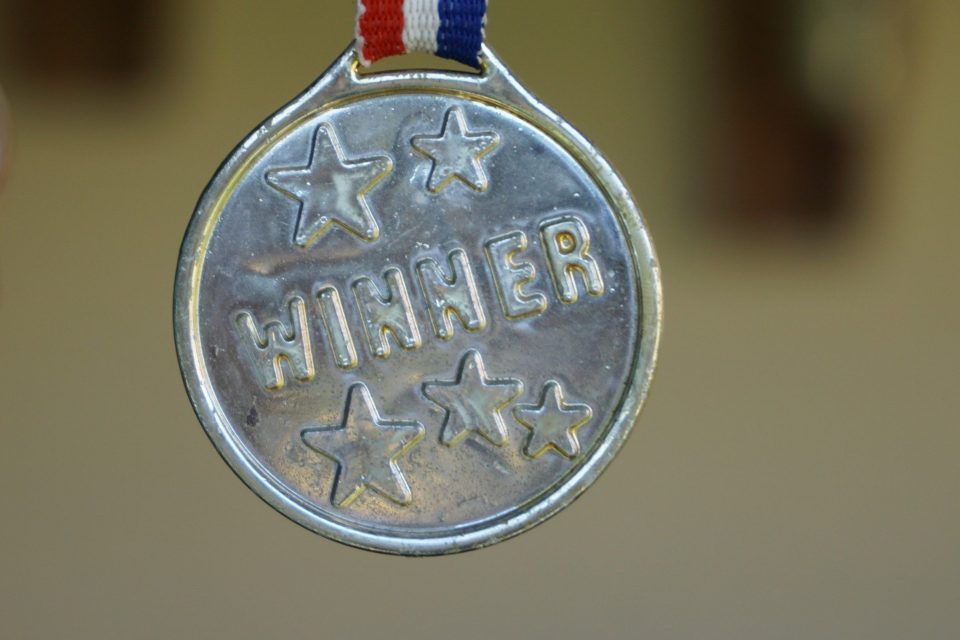 Tech Nation has announced the five regional winners based in the Midlands of its Rising Stars 3.0 competition. In its third year, Rising Stars 3.0 is the UK's only national competition for innovative, early-stage tech companies, designed to showcase the best in the country and to help companies on their growth journey.  
These companies will now compete nationally for the chance to be named as one of Tech Nation's 10 Rising Stars 3.0. The 10 Rising Stars UK Winners will be revealed in February 2021.
Tech Nation's Rising Stars are on track to become the world leading tech companies of tomorrow, using technology to tackle the world's greatest challenges. The competition provides the opportunity for the best of the nation's early-stage scaleups to meet leading investors, influencers and corporates.
Three of the five regional winners in the Midlands hail from the fintech sector, reflecting the region's legacy in financial services and it's growth as a fintech hub. Fintech scaleups in the Midlands currently represent 3% of the UK total, with 43 fintech scaleups which have collectively raised £149m in VC investment (compared to £110mn in the South West, and £97mn in Scotland). Over the past year, Fintech investment in the Midlands has increased by 21% from £14.7mn to £17.9mn. DivideBuy, an interest free credit provider based in Newcastle-under-Lyme tops the charts in the Midlands for investment, with the largest round, at £60mn in February 2019.
Last year, one of the 10 Rising Stars Winners was based in the Midlands: Shopper.com, a community-driven platform that helps shoppers save money while shopping online. Its ability to notify users when products are back in stock has made it particularly useful for people during the pandemic. The company has raised more than £500k from angel investors, and in March it was accepted onto the third Ignite NI accelerator – a three-month programme that helps new companies attract investment and scale internationally. Co-founder Sonu Bubna was named one of "10 inspiring women powering tech in the Midlands" by Tech Nation, and Shopper.com was listed as one of Birmingham's 10 tech startups to watch" by Maddyness.
The Five Regional Winners from the Midlands:
BoardSecure (Birmingham, Lawtech) Founder: Clive Bawden
Helping charities and SMEs build stronger boards, BoardSecure is a digital platform enabling Company Directors and Charity Trustees to lower their risk, improve their skills and strengthen their accountability and investment readiness. BoardSecure helps Boards learn what they don't know about a subject, manage the correct risks and processes, and embeds these lessons through use of a portal tool.
eLocker (Derby, Hardware & Devices) Founders: Jacob Hinson and Mark Hinson
Locker management made easy, eLocker connects Bluetooth enabled locks to the internet via an IoT gateway. Already working with Amazon, DHL and Kuehne and Nagel, it's the world's first wirelessly managed locker solution.
Felloh! (Grantham, Fintech) Founders: William Bicknell, Claire Lowry-Hubball and Ujwal Bhagwat
felloh! is a payments platform for good which cuts costs and does good with every payment. By embedding payments and banking into client's journeys, they improve customer experience, simplify reconciliation and innovate to improve profitability whilst embedding giving to good causes into the business model.
Predictiva (Leicester, Fintech) Founders: Ashraf Attia and Maysara Hammouda
Predictiva is making advanced AI available to everyone. Its advanced AI models utilises Deep Reinforcement Learning for fintech and other industries focused on predictive analytics; leveraging the cloud to provide an enterprise-scale yet easy-to-use platform which automates the analysis and management of financial trading.
Recap Technologies (Lincoln, Fintech) Founders: Daniel Howitt and Benjamin Shepheard
Cryptoasset portfolio tracking, analytics and tax reporting, Recap is an end-to-end encrypted cryptoasset accountancy app. It collects transactions from a user's cryptoasset exchanges and services to help them understand their entire portfolio and comply with local tax reporting. Uniquely, this is done entirely within an end-to-end encrypted platform, so only the user ever has visibility of their sensitive financial data, protecting them from novel risks in the industry.
Naomi Nash, Entrepreneur Engagement Manager – Midlands, Tech Nation comments: This year's Rising Stars applications were extremely impressive and those from the Midlands were certainly no exception. I'm thrilled to see the whole region represented in the regional finalists with companies from Lincoln, Derby, Birmingham, Leicester and Grantham. I'm really pleased to give these five amazing Midlands companies the full support and exposure that Rising Stars delivers. Huge congratulations, and rooting for all five to be crowned National winners.
---
Trending Now