Warwicknet welcomes new director to drive expansion
Posted On September 6, 2017
---
Internet service provider WarwickNet has appointed a new director of sales and marketing, as it looks to accelerate ambitious growth plans following its acquisition by CableCom Networking Group.
James Warner, 29, has joined WarwickNet as part of the company's plans to invest in the delivery of fibre infrastructure to business, science and industrial parks nationally.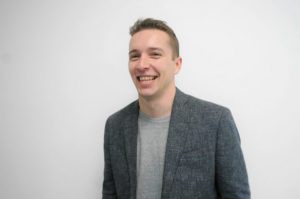 The expansion will see it increase its offering from 180 to 750 sites nationwide over the next 12 to 18 months.
James has previously held head of sales roles at Eclipse and KCOM, having started his career as business development manager with Eclipse seven years ago.
James was attracted to WarwickNet because of: "Three things – potential, a huge opportunity for the business and our customers are what excited me the most.
"WarwickNet has identified a real gap in the market to help struggling businesses gain access to faster, more reliable internet services by deploying its own fibre infrastructure, targeting poorly connected business parks and it is a truly different thing that the business has established."
Founded by Ben King in 2008, WarwickNet is one of only five internet service providers (ISPs) across the country to be deploying Passive Infrastructure Access (PIA) commercially, allowing it to build its own infrastructure faster and more efficiently.
Since 2011, WarwickNet has transformed its customer base from 36 businesses to more than 1,500, connecting more than 180 sites across the Midlands, Surrey and Berkshire.
The deal with CableCom Networking Group, a group of companies specialising in broadband, market trends/insight and utilities for the student and residential markets, will help both firms achieve their ambitions of diversifying and expanding their offer, as well as allowing WarwickNet to significantly scale the development of its infrastructure build programme.
Having achieved director level before the age of 30, James said the environment at WarwickNet is one which appeals to a younger workforce.
He said: "We have quite a young, energetic workforce. It's a big part of our business plan to foster employee engagement and to give them an environment that encourages independent thinking, creativity and personal responsibility in helping our business to grow."
---
Trending Now
You may also like