West Midlands Cyber Resilience Centre announces first board member
Posted On August 27, 2020
---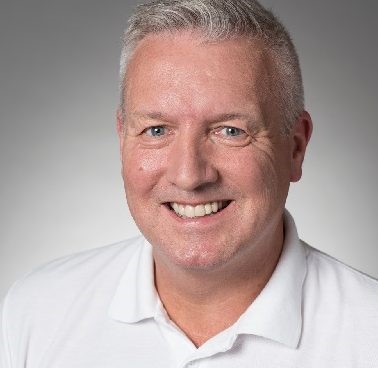 IT and cybersecurity veteran Ian Vickers has been announced as the first board member for the West Midlands Cyber Resilience Centre (WMCRC).
With more than 22 years of experience the Birmingham-based technology entrepreneur has vast experience in protecting businesses from cybercrimes.
Founder of hybrid cloud platform METCloud, Vickers has been the chairman of the Birmingham Related Crime Steering Group and a board member of the Birmingham Community Safety Partnership.
He is also a board member of the West Midlands Crime Partnership – an initiative developed by the Police Crime Commissioners Office to develop best practices in crime prevention; and an active member of the CompTIA UK Executive Council.
The WMCRC is one of ten cyber resilience centres planned in the UK to follow the Business Resilience International Management (BRIM) Resilience Centre Model.
Working in partnership with police, the cyber resilience centres help protect businesses from cyber-crimes and support organisations that are affected by data breaches.
Vickers said: "The most effective way to combat the surge in cybercrime is through close collaboration with the government, NCSC, the police, businesses and academia. I believe that the WMCRC is very well positioned to be the epicentre of this collaboration.
"The knee jerk approach to remote working has left many businesses vulnerable to cyber criminals. Even GDPR and data protection laws, security breaches are on the increase . It is important for businesses to identify potential shortfalls and remediate quickly before they become threats.
"The internet is underpinning the future of business as it allows companies to trade globally. It is also connecting new technologies such as robotics and AI. If systems are not adequately protected from cybercrime or disruption, it is a recipe for disaster.
"My concern is that many companies still do not fully appreciate the damage that cyber crime can have on their business and those who do understand, feel overwhelmed.
"With the expertise and resource available from WMCRC, it is well poised to be the first port-of-call for businesses to equip themselves better to fight against this burgeoning threat."
Director of WMCRC and Superintendent Alison Hurst said of Ian's appointement: "His guidance will be invaluable to me as the Director and also to the wider team at the WMCRC as we endeavour to grow the organisation and increase the number of members across the region. I am looking forward to working with Ian and shaping our future plans."
---
Trending Now
You may also like