Worcester CSO recognised as one of the UK's 50 Most Influential Women in Cybersecurity
Posted On November 27, 2019
---
Nicola Whiting, CSO of Worcester-based cybersecurity software specialist, Titania, has been recognised as one of UK's 50 Most Influential Women in Cybersecurity.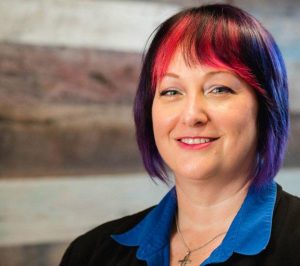 From high-level 'hard tech' to senior leadership and management, the listing was specially curated by SC Media UK, exemplifying women contributing to the cybersecurity sector at every level, despite them representing just 10 percent of the workforce.
Nicola was commended in particular for her relentless campaigning efforts to increase diversity and bridging the skills gap in cybersecurity through more female and neurodiverse candidates. As well as presenting at multiple events, she was also a supporting sponsor for the launch of Emma Philpott's Neurodiversity training initiative that aims to encourage neurodiverse people into cybersecurity jobs.
Nicola Whiting, CSO for Titania, said: "I am honoured to have been named in this list, which is full of incredibly talented women who are helping to break down barriers and pave the way for others. Cybersecurity is a profession that I love and I am extremely passionate about bridging the cybersecurity skills gap. There is so much more that can be done to increase diversity and accessibility in the sector and by being role models and mentors, as well as sharing our stories, I'm certain we can make a great impact in encouraging more women to enter the profession."
Nicola is a best-selling author, Worcestershire's Commissioner for the UK Cyber Science & Innovation Audit, and an award-winning business mentor supporting initiatives by organizations such as BetaDen, NCSC, DCMS, Women in Business and Circle2Success. Neurodiverse, she advocates from experience for diversity in all forms, believing it will lead to broader and ultimately better solutions to our most pressing issues – in cybersecurity, business, and in life.
---
Trending Now
You may also like