Intercede sees huge growth in revenues as digital security sales soar
Posted On October 10, 2017
---
Intercede, based in Lutterworth, supplies specialist digital security systems for some of the world's most sensitive companies said revenues were boosted by new customer wins.
First half sales in its current financial year, to the end of March 2018, are said to be up nearly 30 per cent to more than £3.6 million compared to the same time last year.
The company said it had secured important new customers, including MyID license sales to the largest US military shipbuilding company, a major US aerospace and defence contractor, and one of the world's largest diversified natural resource companies.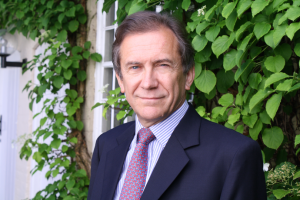 Intercede said it had £4.8 million worth of cash in the bank on September 30 this year, compared to £1.4 million a year ago.
The company raised £4.6 million from the issue of convertible loan notes – which allow investors to convert its loan into equity – and new equity in January 2017.
Intercede said it has continued to develop digital security applications for its market leading identity software. This includes the launch of the MyID service for employees. This cloud-based service allows companies to eliminate the use of user passwords through the issuance of strong identity credentials to staff. With Government-grade cyber security, clients no longer have to incur the costs and complexity of on-site software installation and maintenance.
Intercede has also bolstered its sales and marketing team with the appointment of Chuck Pol and Helen Adams with further new hires in the pipeline to expand and refresh the sales team.
Richard Parris, chairman and chief executive of Intercede, said: "The last six months have been a positive period for Intercede. Progress has been made in our existing core market within government agencies and large enterprises.
"Enabled by our enlarged sales team, we have strengthened our European sales pipeline to diversify away from our heavy dependency on the US government centric market.
"Safe in the knowledge that we have created a significant engine for growth, we are shortly to relaunch our MyID product proposition as a seamless suite of software and Cloud based services to address newly emerging regulated markets in financial services, open banking and general data protection.
"In doing so, we can refocus and simplify messaging around real-life use cases and the problems we solve for each of our target verticals. This gives the Board confidence that we will experience a strong second half to the financial year, notwithstanding likely budget difficulties in our traditionally large US government customer base."
---
Trending Now
You may also like